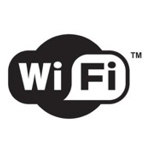 Wi-Fi network use will nearly double in homes around the world come 2016, according to new Strategy Analytics research. Already used in some 439 million households worldwide, equivalent to 25% of all households, Wi-Fi home network penetration will expand to 42%, reaching nearly 800 million by 2016, according to the "Broadband and Wi-Fi Households Global Forecast 2012" report.
Wi-Fi's fully emerged and is now a mainstream consumer wireless technology. It's central to emerging digitally connected life and work styles, enabling Internet users to connect multiple connected devices without being tethered. Ongoing broadband network expansion, as well as rapid growth in production and uptake of mobile devices, is also fueling Wi-Fi use in homes, "providing a solid foundation for future growth," according to Strategy Analytics.
Emerging markets, Asia in particular, will drive growing use of Wi-Fi in homes around the world over the five-year period, the Boston-based market research firm says. Broadband networks "are almost ubiquitous" in South Korea, which, at 80.3%, has the highest penetration of Wi-Fi households in the world. U.S. Wi-Fi household penetration stands at 61%. While Wi-Fi household penetration is a relatively low 21.8% in China, there are more Wi-Fi home networks up and running there than in any country in the world. The U.S. and Japan rank second and third, respectively, according to Strategy Analytics' research findings.
"Even though China's Wi-Fi network penetration stood at only 25 percent in 2011, it will become the main growth driver in the global Wi-Fi home market over the next five years, adding another 110 million Wi-Fi households by 2016," a company press release states.
"Developed broadband markets are currently the leading countries in terms of Wi-Fi household penetration. However, because of its population size, China already has the highest number of Wi-Fi households in the world, followed by USA and Japan," senior analyst, Connected Home Devices Jia Wu said.
The UK ranked second behind South Korea in Strategy Analytics' Wi-Fi Household penetration rankings. Germany and France were practically tied for third, with 71.7% and 71.6%, respectively, while Japan (68.4%) rounded out the top five. The U.S. ranked eighth (61%). India was last at 2.5%.