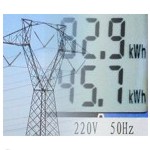 The U.S. market for machine-to-machine (M2M) communications will be 33.3 million connections in 2012 and 114.7 million by 2016, a constant annual growth rate (CAGR) of more than 36%, according to a forecast from Scottsdale, Arizona's Compass Intelligence.
Key findings of Compass's latest research, included in its Connected Worlds subscription service, include:
    The largest B2B vertical market is the transportation vertical, with over 40% market share.
    Growth will come from areas where there is a demonstrable ROI, cloud computing and cookie cutter hosted applications will drive M2M adoption.
    Industry consolidation will occur rapidly over the next 2-3 years.
    By 2015 more than 40 percent of M2M connections in the U.S. could be running on 3G/3.5G/4G networks.
"Compass Intelligence was excited to launch its M2M practice last year because of the hype surrounding M2M and conflicting numbers being floated in the industry," explains senior strategist James Brehm.
"While there are many companies providing annual data on the M2M market, most analyst firms make assumptions that are not grounded in reality. The majority of firms do not take availability of components, migration paths from 2G to 3G to 4G LTE, end-user behavior, socio-economic factors, and so on into consideration when building forecasts."
Compass's M2M forecasts draw heavily on external and internal factors, aggregating both demand and supply-side information gleaned from in-depth interviews with vendors, service providers and end users, Compass explains. Forecasts are validated with key vendors and service providers across the M2M ecosystem, according to the company.