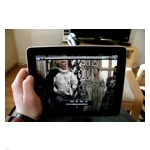 Results from comScore Video Metrix for June show online video advertising hit another record-high of 11 billion video ads viewed.
More than 180 million U.S. Internet users watched 33 billion online content videos during the month.
Monthly Video Metrix rankings for individual and group network online video sites tend to be stable month-to-month. Google sites ranked atop the monthly rankings once again, with YouTube continuing to lead the way among individual sites.
Among the June report's key findings:
84.8 percent of the U.S. Internet audience viewed online video.
The duration of the average online content video was 6.8 minutes, while the average online video ad was 0.4 minutes.
Video ads accounted for 25 percent of all videos viewed and 2 percent of all minutes spent viewing video online.
With 154.51 million unique viewers out of a total market audience of 180.37 million for June (an 86% market share), YouTube viewers had access to a total 18.27 billion of a market total 32.997 billion online videos (55% of the total), with the average Google site viewer spending 484.4 minutes (~8 hours) doing so for the month. Overall, online video viewers tracked by comScore's Video Metrix spent an average 1,238.1 minutes per month (~20.64 hours) in June watching online video.
Yahoo! sites came in second in Video Metrics' June rankings, with a total 51.45 million unique viewers with access to 717.81 million videos. Yahoo! site viewers watched online videos for an average 75.5 minutes for the month.
Facebook followed in third, with 49 million unique viewers who had access to 287.8 million videos, watching them for an average 20.6 minutes each. VEVO and Viacom Digital rounded out the top five, with Microsoft ranking sixth, AOL seventh, Amazon sites eighth, and Turner Digital sites ninth.
Vimeo cracked the Video Metrix top 10 for the first time, with 21.43 million unique viewers who had access to 71.24 million videos, watching them for an average 28.3 minutes per viewer.
For VideoMetrix, ComScore defines a video "as any streamed segment of audiovisual content, including both progressive downloads and live streams. For long-form, segmented content (e.g. television episodes with ad pods in the middle) each segment of the content is counted as a distinct video stream."
Online video advertising had another record-month in June, with each of the top five video ad properties having delivered more than 1 billion video ads. Google sites once again came out on top, with 1.41 billion ads, followed by BrightRoll Video Network, with nearly 1.39 billion.
Hulu ranked third in online video ads for June with 1.33 billion, Adap.tv fourth with 1.15 billion, and TubeMogul Video Ad Platform fifth with 1.04 billion.
Viewers spent a total 4.6 billion minutes watching online video ads in June. BrightRoll had the highest duration of ads at 805 million minutes.
Online video ads reached 53% of the U.S. population an average 68 times in June. Hulu once again had the highest frequency of video ads, with an average of 52, while ESPN had an average of 34 ads per viewer for the month.
YouTube partner data showed that music video channels held on to the top two positions. VEVO, with 45.1 million viewers, and Warner Music, with 26.1 million viewers ranked 1 and 2 among YouTube partners.
Gaming channel Machinima ranked third with 23.6 million viewers, Maker Studios fourth with 21.2 million, and FullScreen fifth with 16.2 million.
Machinima had the highest YouTube partner viewer engagement at 76 minutes per viewer, followed by VEVO with 50. VEVO streamed the most YouTube videos (567 million), with Machinima coming in second (447 million).
Image courtesy of flickr user Ben Dodson.