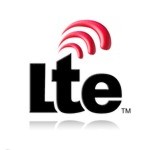 The number of LTE subscribers around the world is growing rapidly, nearly doubling in size between the third and fourth quarter of 2011 to reach 12.02 million. While WiMAX's global subscriber base grew 14% quarterly, LTE's grew 92%, according to Maravedis' "4GCounts Quarterly Report."
Of the 54 LTE carriers as of year-end 2011, 19 had launched LTE services commercially in 4Q. Another 224 major mobile network operators had committed to launching LTE services in the future, with 193 of those intending to use FDD-LTE (Frequency Division Duplex) and 31 intending to use TD-LTE (Time Division Duplex) technology.
"Maravedis anticipates that 469 million LTE subscribers will be active by 2016 of which 25% or 118 million will be TD-LTE users and the rest (75% or 350 million) will be FDD-LTE," said Cintia Garza, 4GCounts team leader, in a press release.
The greatest number of TD-LTE trials have been occurring in the Asia-Pacific (APAC) region, where 18 carriers are trialing the telecom industry's wireless 4G network standard. "Although we have seen some commercial TD-LTE deployments happening in 2011 outside Asia, these deployments will not drive the substantial economies of scale expected from the larger deployments in China and India this year," commented Basharat Ashai, co-author of the report.
Nokia Siemens Network (NSN)-Motorola and Huawei garnered the lion's share of LTE contracts awarded, Maravedis found, with 26% and 23% shares, respectively. NSN delivered the TD-LTE network and USB dongles for SKY Brazil's TD-LTE commercial launch, the first commercial LTE network up and running in Latin America, Maravedis noted.
Huawei won 41 LTE contracts in 2011, while Alcatel-Lucent won 12% of contracts awarded. Maravedis expects Alcatel-Lucent to win additional LTE infrastructure contracts in Latin America, potentially in Brazil, Chile and Colombia.
Maravedis expects that multi-mode, multi-frequency LTE devices will become the norm as the number of LTE network launches using the 2.6 GHz band will soon exceed those in the 700 MHz band. Although Verizon and AT&T are using the 700 MHz band for their LTE services, the 2.6GHz band has been widely allocated for mobile broadband across the world in both FDD and TD-LTE modes, Garza points out. "We believe that multi-mode and multi-frequency devices will gradually become the norm," he said.
Other results from the latest quarterly Maravedis 4GCounts report:
2.6GHz, in combination with 800MHz and 1800MHz, will be the dominant bands for LTE deployments in the future
Large volume production of TD-LTE handsets will not start until 2013
The BWA/WiMAX subscriber base will slowly reach 35 million at the end of 2016
By 2016, smartphones and tablets will dominate the 4G device market, accounting for 55% and 15% of the total 4G device market share respectively
The top 50 LTE operators reported a total installed base of 59,000 base station sectors at the end of Q4 2011, up from 37,000 base station sectors installed at the end of Q3 2011