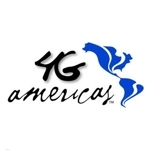 Some 65.6 million new HSPA and LTE mobile broadband connections were added in North, Central and South America year-over-year as of June 30, bringing the Americas' regional total to 225 million. These mobile broadband connections represented 22% of the more than 1 billion total cellular subscriptions across the region as of mid-year, 4G Americas reported Sept. 6.
"Non-3GPP subscriptions are on the decline in the Americas," commented Informa senior analyst Kristin Paulin. "3GPP technologies subscriptions in the Americas grew 12.6 percent over the last year, while non-3GPP technologies subscriptions fell 2.4 percent during that time." 3GPP technologies include GSM, UMTS/HSPA and LTE. Non-3GPP includes Analog, CDMA, IDEN and TDMA.
Based on data from Informa Telecoms & Media, key findings from 4G America's latest report on mobile network services in the Americas include:
17.7 million new HSPA-LTE mobile broadband connections in 2Q 2012 (20.7 million total 3GPP/GSM-HSPA-LTE connections added in 2Q)
79 million new HSPA-LTE mobile broadband connections year-over-year (90 million total 3GPP/GSM-HSPA-LTE connections added year-over-year)
Over 78 percent share of market with 807 million subscriptions for 3GPP technologies
GSM continues to be the dominant mobile networking standard in the region, but HSPA is growing fastest: 65.6 million HSPA subscriptions were added in the 12 months ending June 30. That compares with net GSM subscription additions of 11 million and LTE's 13.4 million for the period, "even though there are relatively few operators offering this newest 3GPP technology to date," Paulin added.
Regionally across the Americas, LTE is  growing fastest in North America, where subscriptions exceeded 15.4 million as of end-June. That's up 2 million from a year earlier. North America accounts for 56.6% of the total 27.7 million LTE subscribers worldwide, according to 4G Americas' report.
Additional details on the North American market include:
LTE reached 15.4 million subscriptions; 4.6 million LTE subscriptions were added in the 2Q
HSPA and LTE grew by 41 percent year-over-year adding 38 million subscriptions; 9.5 million connections were added in 2Q; growth percentage for GSM and CDMA connections declined as customers migrate to HSPA and LTE mobile broadband
There are 15 commercial LTE networks in North America with an additional 6 launches expected by the end of this year
The U.S. leads the world in LTE connections
Latin America holds enormous potential when it comes to growth of 3GPP technologies, according to 4G Americas, noting that Latin America HSPA and LTE mobile broadband subscriptions are approaching 100 million. Though GSM connections grew a modest 6% annually, 3GPP mobile broadband grew at a 75% annual rate.
Mobile broadband deployments in Latin America to date include:
80 commercial deployments of HSPA in 34 countries, and of those, 41 have been upgraded to HSPA+ in 22 countries
In addition, there are 7 commercial LTE networks in five countries and 230,000 LTE connections are expected by the end of 2012
The majority of operators in Latin America plan to launch LTE by the end of 2013, according to Informa; over 60 percent of operators plan to launch in the next two years, with 30 percent launching in 2012
"With 95 percent market share in Latin America for 3GPP technologies, the potential market for LTE is enormous. Latin America is on track with seven LTE deployments, with many more deployments expected by 2013," 4G America's director of Latin America and the Caribbean Erasmo Rojas stated.
"The key ingredient for LTE deployment in Latin America is the continued auction of internationally harmonized spectrum in different spectrum bands – high and low – to satisfy both the high demand of data in urban areas and the need for internet connectivity in rural areas."
Globally, 4G Americas found that LTE is commercially deployed on 99 networks in 49 countries across all regions with an additional 13 launches expected this year. More than 342 mobile network operators worldwide plan deployments or are trialing LTE-TDD or LTE-FDD.
That's driving connections higher fast, from 2.25 million in June 2011 to 27.7 million as of end-June this year. Based on Informa's forecasts, 4G Americas expects global LTE connections will reach 42 million by year-end, total 98 million by year-end 2013 and 999 million by year-end 2017.