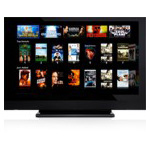 Americans continue to watch growing amounts of Internet video, with some 181 million US viewers watching nearly 37 billion online videos in March, according to the latest comScore Video Metrix service report. Video ads exceeded 8 billion for the first time on record.
The spread of "TV Everywhere," driven by over-the-top (OTT) Internet video service providers, along with established TV content providers and distributors is the major, supply-side factor driving growing usage. The significantly enhanced data-gathering capabilities digital network viewing affords advertisers and businesses opens up new opportunities to conveniently engage existing and prospective customers, as well as promote their products and services, comScore notes.
Google sites topped the Video Metrix Top 10 Online Video Content Properties list last month with 146.1 million unique viewers, as YouTube maintained its hold as the single-most watched online video property. Yahoo! Sites ranked second with 146.1 million unique viewers, while VEVO ranked third with 51.34 million. Facebook, with 45.1 million and Viacom Digital, with 44.25 million, rounded out the Top 5.
Americans watched a record of more than 8.37 billion online video ads in March, reaching 51.2% of the total US population. Drilling down among online video ads and properties comScore found that Hulu ran the most online ads in March, a total of more than 1.75 million. Google sites were second, running nearly 1.27 million, while BrightRoll Video Network ran the third-most, more than 953 thousand. Adap.tv and Specific Media ranked fourth and fifth, respectively, at 892,042 and 775,530.
Looking more specifically at YouTube partner channels, VEVO's YouTube channel topped the Video Metrix Top 10 with more than 49,000 unique viewers. Warner Music@YouTube ranked second at more than 30,000, with Machinima's YouTube channel ranking third with nearly 23,000. Marker Studios and FullScreen's YouTube channels rounded out the Top 5 YouTube channel partners, with 14,635 and 11,956 unique viewers, respectively.
Other notable findings from March 2012 include:
83.5 percent of the U.S. Internet audience viewed online video.
The duration of the average online content video was 6.4 minutes, while the average online video ad was 0.4 minutes.
Video ads accounted for 18.5 percent of all videos viewed and 1.5 percent of all minutes spent viewing video online.