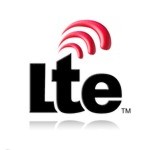 Global LTE connections rose to 1.9 billion in 4Q 2016 and breached the 2 billion connection mark in February, according to the latest market data from 5G Americas via Ovum Research.
North America boasts nearly 300 million LTE subscribers, as well as some of the highest 4G LTE penetration rates, network coverage and market share among world regions, the global industry association highlights.
Ovum forecasts LTE connections will reach 3 billion in 2018. 5G Americas provided a separate forecast for  a grand total of 5 billion LTE connections globally come 2022.
North American LTE connections totaled 298 million as of year-end 2016, a penetration rate of 83 percent given a regional population of 360 million people, according to 5G Americas and Ovum's latest market research.
5G Americas expects North American LTE penetration to reach 100 percent in 2018. The U.S. and Canada have the highest rates of LTE penetration as a percentage of overall mobile wireless connections of all world regions: 65 percent. Other forecast highlights:
298 million LTE connections for a net gain of 61 million new LTE customers from 4Q 2015 to 4Q 2016
452 million connections, including M2M/IoT by year-end 2021
11 million 5G connections in 2021 – nearly 44 percent of all global 5G connections
As the market reaches saturation in North America, growth rates there are slower than in other markets. LTE subscriptions grew 74 percent globally year-to-year in 2016 but just 26 percent in North America, 5G Americas notes.
With basic 4G LTE networks now up and running, leading wireless network operators are moving ahead by taking up and deploying higher performance LTE-Advanced Pro technology, 5G Americas' president Chris Pearson pointed out.
In recent, related market research, ABI anticipates a surge in uptake of 4.5G LTE-Advanced Pro networking in this and coming years. There was a total of 16.5 million LTE-A Pro subscribers to approximately 120 LTE-A Pro trials or commercial deployments globally as of year-end 2016, according to ABI. Among those are U.S.-based LTE-A Pro deployments by AT&T, Sprint, and T-Mobile.
"5G may be still out of the reach for many operators, but through incremental investment, LTE-Advanced Pro guarantees features that will generate new business cases for operators and better user experiences for end users, all while preparing operators for 5G deployment down the road," ABI Research VP Jake Saunders highlighted.