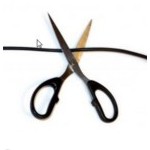 The proliferation of smartphones and tablets, coupled with the standardization of digital television and video, is enabling viewers to consume content anywhere at any time they want across multiple devices. Americans are taking to the new viewing freedom in droves, which, in turn, is spurring an increasing incidence of cord-cutting, according to a new report from Experian Marketing Services.
According to the results of Experian Marketing Services' "2014 Digital Marketer: Trend and Benchmark Report," 48 percent of U.S. adults and 67 percent of young adults watch streaming or downloaded video in a typical week. Mobile, Experian researchers found, is the primary screen for doing so, with 24 percent of U.S. adults and 42 percent of smartphone owners watching streaming or downloaded video each week on average.
Experian Marketing Services' study also revealed that cross-device viewing using broadband Internet rather than cable or satellite TV connections is spurring a rise in cord-cutting. An estimated 7.6 million U.S. homes have "cut the cord" on their cable, satellite or telco TV services, up from 5.1 million in 2010. That's a 44 percent jump, with Netflix and Hulu users the most likely candidates to be cord-cutters, according to a news release.
"While we are seeing the way we view video drastically changing, television is likely to remain the primary device for consumer video; we just are witnessing the transition of the definition of television," Experian Marketing Services' senior analyst John Fetto was quoted as saying.
"A third of Americans live in households with Internet-connected TVs, giving them the option to stream or download video to the television either directly or with devices such as Kindle Fire TV, Roku, Apple TV and Google Chromecast."
Other key findings in Experian Marketing Services' report include:
Video viewing on a smartphone jumps after the work day ends, with the most viewing occurring between 8 p.m. and 9 p.m.
While smartphone video viewing generally is lower during the day, there is clear evidence of a video "lunch" and a late-afternoon video "snack" break when smartphone video viewing spikes, especially among young adults
The top three video properties across desktops and smartphones are: YouTube, Netflix and CNN
Viewers of online video generally are more receptive to advertising, though only 27 percent of adults who watch video on a smartphone and 31 percent of those who view video on a tablet say that they find video ads on these devices useful
The rise in multi-device online viewing throughout the day poses opportunities to advertisers as well as problems for pay-TV providers. Added Fetto, "While the growing trend in cord-cutting is understandably disturbing to cable and satellite companies and disruptive to the television advertising revenue model overall, the growth in online viewing creates opportunities for marketers.
"That's because online video viewers can be targeted more easily and served up advertising that is more relevant, responsive and measurable. Marketers also can be more confident that their online ad actually was seen given that viewers typically are unable to skip ads."