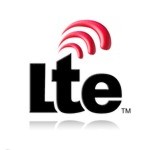 Four hundred thirty million (430,000,000) — that's how many global 4G LTE subscribers by 2016, as telecompetitors around the world ramp up infrastructure development and service deployments for the leading mobile broadband technology, according to a report from Juniper Research. Most of the growth will be concentrated in relatively few countries, reaching just 6% of the global mobile phone subscriber population, and take place from 2012 onwards,according to Juniper's "4G LTE Opportunities: Chipsets, End User Devices & Base Stations 2011-2016" report.
Industry participants' rate of LTE network commitment is at an all-time high, Juniper's researchers note, and LTE network technology providers have "significantly improved their position to offer products and solutions to network operators." That will drive the total number of LTE base station deployments to nearly 1 million by 2014, Juniper forecasts.
It will be the enterprise sector that drives up LTE subscriber numbers early in the forecast period, with consumer subscriber numbers exceeding that of enterprises by 2015. "With LTE being offered as a premium level service initially, enterprise subscribers will be attracted by the improved data speeds and the service guarantees that will be offered. The emerging factor that will drive consumer take-up later in the forecast and beyond is the embedding of LTE technology in consumer devices," commented report author Nitin Bhas.
Looking at the device mix, smartphones and tablets will lead the way when it comes to LTE uptake, accounting for 50% of total LTE subscribers by 2016. Enterprises will again power demand over the next few years., "as high-end data users migrate to the faster technology."
Enterprises are also leading the market higher in terms of uptake of LTE-enabled tablets, though Juniper expects that consumer subscribers will overtake enterprise LTE tablet subscribers in 2013.