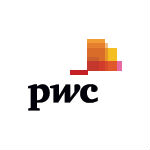 The market for wearable connected devices is poised for strong growth, with ongoing innovation and advances opening up opportunities for businesses to build brand-name recognition, customer affinity and loyalty, according to a new market research report from PwC US. PwC's "The Wearable Future" report says adoption of wearable devices is "on par with tablets in 2012."
One in five American adults owns a wearable device, according to PwC US. Companies in the entertainment, media and communications (EMC), health, retail and technology sectors in particular stand to benefit from new brand-building opportunities that result from greater wearable tech adoption on the part of consumers, PwC US says.
Along with "The Wearable Future," PwC's Health Research Institute released "Health Wearables: Early days." Development and growth of the market for smart watches and other wearable health and fitness devices has failed to deliver on its early promise, PwC US notes. Fully one-third of consumers surveyed who said they had purchased a wearable tech device more than a year ago said they no longer use it at all, or if they do, use it infrequently.
Adoption of Wearables
According to PwC's analysis, "Price, privacy, security, and the lack of 'actionable' and inconsistent information from such devices are among consumers' main apprehensions with the burgeoning category." Eighty-two percent of respondents said they were worried that wearable tech devices would invade their privacy. Eighty-six percent said they were concerned that the connected devices would leave them vulnerable to security breaches.
Among different age groups, millennials are more apt to be early adopters of wearable tech devices. Fifty-three percent of millennials and 54 percent of early adopters said they are excited about the future of wearable tech devices, citing the following among the top three potential benefits:
Improved safety: Ninety percent of consumers said the ability for parents to keep children safe via wearable technology is important;
Healthier living: More than 80 percent of consumers listed eating healthier, exercising smarter and accessing more convenient medical care as important benefits of wearable technology;
Simplicity & ease of use: Eighty-three percent of respondents cited simplification and improved ease of technology as key benefits of wearable technology.
Advances and growth in the Internet of Things hold out the potential to accelerate growth in connected wearable tech, as well as to "transform big data into super data that not only culls, but also interprets information to deliver insights, and take a human-centered design approach, creating a simplified user experience and an easier means to achieve goals," PwC US states.
"Businesses must evolve their existing mobile-first strategy to now include the wearable revolution and deliver perceived value to the consumer in an experiential manner," said Deborah Bothun, PwC's U.S. advisory entertainment, media & communications leader. "Relevance is the baseline, but then there is a consumer list of requirements to enable interaction with the brand in a mobile and wearable environment."