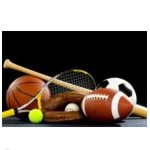 OTT sports subscribership has risen to 16% of U.S. broadband households, according to new market research from Parks Associates. NFL Game Pass was the most popular OTT video sports subscription at 6%, though it doesn't stream live games, Parks highlights in a press release.
WWE Network and MLB TV tied for second place in Parks' Subscriptions and Churn in OTT Video Services rankings. NBA League Pass ranked fourth.
Sports leagues have been expanding their own OTT channels in a bid to expand and deepen audience reach. They've also been partnering with larger Internet companies, such as Yahoo, to stage live global webcasts and in-depth coverage.
OTT Sports Subscribership
There are risks and challenges associated with these initiatives, however, Parks points out in its research about OTT sports subscribership. "Leagues lean heavily on television distribution partners for revenue, and disruption to existing distribution models may give television partners pause," research analyst Glenn Hower said.
"A rapid expansion in sports OTT growth requires either heavy external investment from a streaming distribution partner – like a Google or Apple – or a tiered business model that targets key consumers for all-access services."
There are technical issues that sports leagues need to consider. Yahoo VP of engineering P.P.S. Narayan in October 2015 detailed Yahoo's efforts to stream the first live, free NFL football game to viewers in 185 countries.
"The user experience is of paramount importance to the viewer for sports content. The lead established by the NFL speaks to popularity of football, and the league's service has avoided a major hurdle since it does not stream live games."
More recently, TBS announced it will launch its own eSports league. It may not be considered a sport, but the cable network has signed a deal to stream live Counter Strike: Global Offensive first-person shooter game contests on Friday nights, Parks notes.