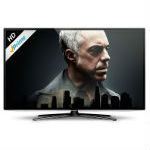 Revenue across the global over-the-top (OTT) video marketplace will reach $32 billion by 2019, according to the latest market data and forecast from Juniper Research. Ongoing growth in mature, developed markets such as North America and Western Europe and "the emergence of key OTT TV providers in the Far East and Asia Pacific will bring a surge in the uptake of OTT subscriptions over the next four years," Juniper states in a press release.
OTT Video Revenue Forecast
Revenues of leading OTT video service providers such as Netflix and Amazon Prime will continue to grow in developed markets and get a boost as a result of international expansion. Overall, OTT market revenues will grow to reach $31.6 billion in 2019, up from just under $8 billion in 2014, according to Juniper's Mobile & Online TV & Video: OTT, IPTV & Connected Markets 2015."
The desire by viewers for video anytime and anywhere they want it continues to fuel a transformation in TV and movie entertainment, both in terms of technology and business models. "Traditional broadcasters," Juniper points out, "are facing increasing competition as more services go over-the-top of pay TV incumbents, allowing distributors such as Sling TV to provide customers with a cheaper, tailored alternative to cable TV." That's adding fuel to the "cord-cutting" trend, Juniper adds.
Leading OTT video providers including Netflix and YouTube have already launched next-gen 4K ultra high-definition services, overall 4K has been slow to take root across the industry as a whole. That's likely to change over the course of the next two years, Juniper says.
"Netflix added its 4K offering to its highest priced subscription package last year, showing belief that consumers are willing to pay for higher quality content, while OTT providers are gaining recognition as being the first to supply viewers with content in this new format. Meanwhile, 4K TVs will continue to become more affordable, accelerating hardware take-up."
Other key takeaways from the latest Juniper research, including a whitepaper: "OTT – A Threat Networks Can't Shake Off" and associated dataset, include:
Over 84% of OTT subscriptions will be made via connected TVs by 2019;
IPTV revenues are set to more than double between 2014 and 2019, rewarding Network Operator's investment in Triple and Quad-Play Services.