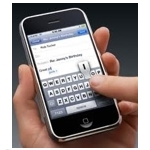 Surveying 100 people from a member base comprised predominantly of those 55 and older, technology support company iTOK found that well over half (56 percent) needed help learning how to use the new consumer information and communications (ICT) devices they received as gifts this past holiday season. Yet two-thirds (66 percent) said they hadn't received guidance from anyone as to how to use them.
Older Adults and Technology Use Survey
Nearly one-quarter (23 percent) of those who didn't receive any help with new devices received those devices as gifts from family members this past holiday season. Over one-quarter (27 percent) said they're puzzled or intimidated by the new devices.
Commenting on the survey results, iTOK CEO Seth Bailey said: "Baby boomers are embracing technology as much as everyone else. Our survey illustrates that their needs and experiences are much different with technology because they did not grow up in the digital age.
"Aging adults are a part of the growing technology market and are using technology to make their lives easier. Consumer electronics makers and technology providers should not ignore but rather create customized products and services for our aging population."