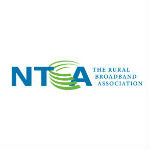 Wireless-based alternatives are not a viable substitute for landline broadband, according to a new report issued this week that was sponsored by NTCA- The Rural Broadband Association and written by Vantage Point Solutions.
Terrestrial wireless networks are considerably more costly on a per-bit basis than wireline networks, the authors argue in the report titled "Wireless Broadband Not a Viable Substitute for Wireline Broadband."
"Modern wireline networks rarely cost more than $10 per Mbps and often are less than $5 per Mbps, while it is common for a wireless network to cost several hundred dollars per Mbps," the report notes.
The authors also argue that there is insufficient spectrum available to support widespread use of wireless in place of landline broadband service. Instead, they say, "wireless technologies will not be a replacement for, but rather a complement to wireline broadband technologies."
The report comes at a time when the FCC is finalizing the parameters of phase two of the Connect America Fund, which will distribute money to large price cap carriers to help cover the cost of bringing broadband to areas where broadband is not available today or is available only at low speeds. Eventually a similar program also may be put in place for smaller rate of return carriers.
The Vantage Point report argues that scarce public funds should be directed to wireline broadband. "It would be short-sighted and expensive if a broadband network required significant upgrades or had to be replaced altogether before the end of its economic life simply because it can no longer meet customers' broadband demands," the authors argue.
Wireless Broadband Substitution
Other highlights of the Vantage Point report include:
A wireless carrier would need to dedicate its entire spectrum to meet a 100 Mbps symmetrical service target and would need to rely on technologies that are not yet available to bond all of its bands together
Already 20%-25% of customers using coaxial or FTTP networks use more than 100 gigabytes of capacity per month. Yet a typical wireless usage cap is between 10 and 30 GB per month.
This isn't the first time that the NTCA and Vantage Point issued a report pitting landline broadband against another technology. In 2013 the two entities issued a report that provided a similar critique of satellite broadband.
The latest NTCA/ Vantage Point report came out the same day that Heather Gold, president of the Fiber to the Home Council, told Telecompetitor she believed the FCC should require entities getting CAF funding to deploy fiber to the home.