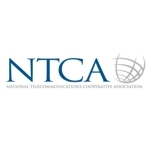 NTCA members continue to deploy high speed broadband in their service areas and offer customers an increasingly broad range of telecommunications services, according to the National Telecommunications Cooperative Association's "2009 Broadband/Internet Availability Survey Report".
The expanding reach of providers' fiber networks has translated into greater broadband penetration and customer uptake of broadband services among NTCA's more than 500 member companies– 53% of survey respondents' customers are now able to receive broadband service of between 3 and 6 Mbps compared to 46% last year; 39% can receive service in excess of 6 Mbps compared to 25% a year ago. The average customer take rate among respondents was 37%, according to the survey report.
Ninety-eight percent of the 156 respondents now offer broadband to some or all of their customers compared to 58% of respondents to NTCA's 2000 survey. Nearly three-quarters of these intend to offer fiber to the node to more than 75% of their customers by year-end 2011 while 55% plan to offer fiber to the home to more than half their customers in that same time frame, up from 26% last year. The 31% response rate means that survey results can be assumed to be accurate with +/- 6.5% with 95% confidence.
Though the NTCA members who responded to this year's survey are using a variety of technologies to provide broadband to their customers, the overwhelming majority–98%–are using DSL to do so. Fifty-nine percent are using FTTH or FTTC (Fiber to the Curb), 25% licensed wireless, 22% unlicensed wireless, 15% satellite and 10% cable modem. Going back a decade, only 29% of 1999 respondents offered DSL service and none offered wireless broadband.
Seventy-five percent of respondents are offering a video service, up from 68% in 2008. Another 11% intend to do so at some point. The NTCA notes that it will be critical that rural service providers "are assured of fair treatment in their negotiations to obtain programming content".
Only 10% of respondents currently offer voice over Internet protocol (VoIP) service by contrast, thought that's up slightly from 6% last year. Fifty-four percent of respondents have plans to offer VoIP in "the foreseeable future," up from 44%.
The average NTCA survey respondent serves 5,375 residential and 1,655 business lines. The median respondent serves 3,020 residential and 700 business lines. Members are facing tougher competition, according to respondents–89% said they face competition in providing advanced services from at least one other service provider in some part of their service area as compared to 66% in 2003 and 43% in 1999. Free customer premise equipment installation, service bundles, price promotions, free hardware, free introductory service offers and free software are among the marketing efforts they're making to increase broadband take rates.
The large majority (93%) of respondents continue to rank the cost of fiber deployment as the number one obstacle to greater penetration. "The continuing availability of reasonably-priced financing will be critical in allowing rural providers to continue to bring fiber, and the myriad services fiber optic cable facilitates, to their customers," the NTCA comments.