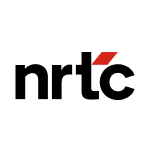 NRTC yesterday announced it signed a definitive agreement to wholly acquire Pulse Broadband LLC, a company that has helped cooperatives, municipalities and others deploy fiber technology and services to rural homes, businesses and communities. Financial terms and conditions of the NRTC Pulse Broadband acquisition have not been disclosed, but NRTC in a press release explained that the acquisition will strengthen its ability and accelerate its efforts to deliver a full complement of fiber broadband and communications technology and services to its electric and telecom provider members.
"It takes multiple technologies to overcome the broadband and communications connectivity challenges in the more rural areas served by our members," NRTC CEO Tim Bryan was quoted as saying. "Adding fiber to our portfolio of infrastructure services, including wireless and satellite, allows us to meet the broadest set of member needs. Working with Pulse over the past year, we have come to appreciate their deep knowledge, talent, and customer focus."
Pulse Broadband CEO Eric Freesmeier also waxed enthusiastic about the acquisition. "This is a great day for all of us at Pulse," he stated. "We all have a deep commitment to expanding broadband access through fiber, and we have developed a strong affinity for the rural utilities who are members of NRTC. We look forward to working even more closely with them as we work to advance NRTC's mission."
NRTC Pulse Broadband Acquisition
The portfolio of products and services NRTC offers its electric and telecom provider members encompasses providing fiber connectivity for anchor institutions, smart grid applications, wide-area and last-mile wireless networks, communications, IoT backhaul and redundancy, according to the company.
"We want to help our existing broadband providers enhance their offering, through services like next-generation video, and we want to enable new fiber investments, especially those forged through electric-telco member partnerships, to reach into areas currently under-served," said NRTC Chief Marketing and Strategy Office Greg Santoro in a press release.
The transaction is expected to be finalized "over the next few weeks," NRTC said.