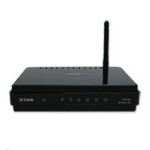 The outlook for "no-new-wires" technology, such as HomePlug, HomePNA and MoCA, is on the upswing given the rise of HDTV, IPTV and home networks, but competing standards may muddy the waters for consumers and providers alike, according to a new studay by IMS Research.
"The medium-term future for 'no-new-wire' technologies is still very positive," according to IMS' "Home Networks & Residential Gateways," which forecasts that some 200 million no-new-wire ICs will be shipped globally in 2015 and that there will be an installed base of over 110 million no-new-wire homes by the end of that year.
The advent of IPTV, such as AT&T's U-verse, gave the no-new-wires market its initial impetus, and the ensuing rollout of multi-room DVR capabilities by telcos and MSOs will provide a 'second wind,' according to IMS.
Wireless 802.11x technologies is, and will continue to be, the predominant network standard in the home, in no small part to the proliferation of wireless consumer electronic devices.  IMS researchers estimate that over 70% of home networks in place globally were 802.11x wireless as of year-end 2009, and 69% of residential gateways sold during the year had 802.11 technology built in.  That's a percentage they expect to increase to more than 95% in 2014.
There's still an important, and economically tractable, niche for no-new-wires technology, however, they point out.  How so?  "Many prefer to stick with a wired solution in order to offer guaranteed levels of service, particularly for premium services such as multi-room HDTV – at least for now.  A clear sign these 'no-new-wire' technologies are now reaching a level of maturity where solid reliable performance is being achieved," they write.
A confusion of standards will hurt the no-new-wires cause, but not irreparably.  The emergence of two ostensibly "unifying" standards – the ITU's G.Hn and the IEEE's P1901 — will likely result that consoliation lies ahead, bringing the number of cometitors down from five to three.
It's likely that "…HomePlug and HD-PLC will fall under the umbrella of IEEE P1901 and UPA and HomePNA will fall under the future umbrella of G.Hn. However, the outcome may in fact be more confusion, as there is a strong possibility that UPA, HomePNA, HomePlug and HD-PLC will still be marketed as distinct technologies under the umbrella of these two new standards," according to IMS.
Muddying the waters further, the MoCA Alliance and the HomePlug Power Alliance earlier this year announced a "formal liaison," suggesting the possibility of MoCA eventually moving under the umbrella of P1901.  Not likely, according to the researchers, which leaves open the question of what the "formal alliance" portends.