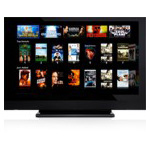 It's generally accepted that the shelf life, and ad value, of live, broadcast TV programming is short. Recent Nielsen research aimed to quantify what the television industry calls "Beyond 7," defined as viewing of television programming eight days or more after the programming initially was broadcast.
Nielsen, which looked at viewing eight to 29 days after a program initially aired, did indeed find that the "vast majority of shows are in fact viewed within the first seven days." However, researchers also found that "a handful of programs…get a sizable audience in days eight through 29.
Science fiction programming topped the Beyond 7 ad value ranking included in the Nielsen Cross-Platform Report, the first study measuring Beyond 7 programming. For the top 10 broadcast and cable shows reporting Beyond 7 data, such viewing represented just over 5% of total viewing during the first 29 days after initial broadcast, according to Nielsen's press release.
Breaking out program viewing habits among Broadcast, Cable and Syndication, Nielsen found that 87.2%, 93.3% and 94.4% of programming respectively is viewed live when broadcast. The figures drop drastically from there, down to 5.5%, 3.4% and 3.4%, respectively, for Live Same Day viewing, and 1.1%, 0.6% and 0.3% for viewing Beyond 7 Days.
Americans spent more than 34 hours per week watching TV in this year's 3Q, Nielsen also reports, with traditional viewing increasing 78 minutes quarter to quarter.