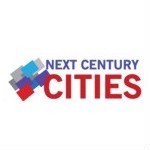 Forty-two mayors and city leaders have sent letters of support to Chattanooga Mayor Andy Berke and Wilson, North Carolina Mayor Bruce Rose, who are advocating to overturn an anti-municipal broadband decision made by the U.S. Sixth Circuit Court of Appeals. The decision put a halt to an FCC ruling that would have preempted recently enacted legislation in N.C. and Tennessee that prohibits municipalities from creating publicly owned and operated broadband networks.
The mayors are members of the Next Century Cities association of public and private sector organizations, whose primary aims include providing affordable broadband access in cities and towns throughout the U.S.
"As mayors and municipal leaders, we know that there is no single best solution for supporting connectivity in our communities," they state in the letter. "While our paths vary, we are united by our commitment to competition and the right of self-determination for all our communities, free from interference.¨
The FCC's 2015 ruling would have allowed Chattanooga and Wilson to expand their municipal broadband networks to underserved neighboring communities.
The Anti-Municipal Broadband Decision
According to a Next Century Cities press release, the U.S. Sixth Circuit Court of Appeals' decision is a reminder of the influence incumbent private-sector network operators have in government, which in this instance resulted in a judicial branch ruling that eliminates competition and reduces residents' choice of Internet services and providers.
Court judges noted the public benefits and commercial success of Chattanooga and Wilson's muni broadband networks in their ruling, the group pointed out in their letter.
"Today's letter, signed by over forty mayors and city leaders from across the country, shows the significant support Mayor Berke and Mayor Rose have from their colleagues in their fight for broadband choice at the local level," Next Century Cities' Executive Director Deb Socia was quoted.
"This letter, signed by cities large and small, serves as a reminder to state and federal lawmakers that communities must be empowered to make their own decisions regarding broadband. We encourage all stakeholders to work together in order to protect the essential right to local self-determination for broadband nationwide."