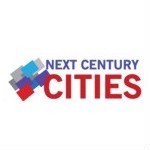 Next Century Cities last week announced Digital Inclusion Leadership Awards to six city government initiatives aimed breaking down barriers to Internet adoption. Next Century Cities, launched in 2014, aims to further the deployment of high-speed broadband networks through city-led initiatives. This was the first time Next Century Cities offered Digital Inclusion Leadership Awards, but apparently the organization hopes to offer the awards program again in the future, as it referred to the cities winning awards as "inaugural winners."
Awards were made in two categories – Digital Inclusion Best Practices and Most Promising New Plan. Two overall winners were selected in each category and a third winner in each category was recognized for an innovative approach. Programs typically target seniors, school children, unemployed, female heads of household, low-income households, non-English speaking households and people with disabilities.
Digital Inclusion Awards
The winners for Digital Inclusion Best Practices were:
The City of Seattle's Technology Matching Fund (TMF), which provided funding and technical resources to support more than 150 local organizations. TMF's program has served more than 43,000 residents since 1998.

The City of Philadelphia's KEYSPOT program provided 50 computer labs to city residents, which have been used more than 750,000 times since 2011.

The winner of the "most innovative" award was Davidson, N.C., where a program dubbed Eliminate the Digital Divide (E2D) provided computers and Internet access to homes with school-age children. E2D has distributed 430 computers in the last year, serving more than 2,000 people.
The winners for Digital Inclusion Leadership were:
The Unlocking the Connection program created by the Housing Authority of the City of Austin, Texas will bring Google Fiber connectivity to the city's 18 public housing communities, provide classes on how to use the web and provide refurbished computers to residents who complete the digital training course. The program will impact 4,300 residents.

Tech Goes Home Chattanooga (TGH CHA) trains staff and leaders at schools, community centers, libraries and churches to help people from low-income and underserved populations get online. The goal is to reach 1,247 households. More than 100 people already have completed a pilot program launched in January 2015 and more than 200 additional people are currently enrolled in courses.

The winner of the "most innovative" award was the City of Washington, D.C., where a bookmobile was converted into a Mobile Tech Lab outfitted with computers and Wi-Fi. The lab provided computer training to nearly 8,000 individuals between 2010 and 2013.
Good Advice
Next Century Cities created a summary page for each project, available on the Next Century Cities website – and one of the most useful aspects of those summary pages is a section headed "Advice to other cities" at the end of each page.
Example advice tips:
From Philadelphia "Position your program within already established, trusted and beloved institutions and hire dedicated staff from the community.

From Chattanooga: "Bring . . . non-profit leaders and community advocates to the table early."

From Washington, D.C.: "If lower-income residents in a neighborhood have trouble affording market-rate computers, partner with a local refurbisher that will provide affordable hardware or subsidize for people who finish a training class."