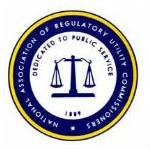 The National Association of Regulatory Utility Commissioners on Friday sent a letter to the FCC advising the commission not to give VOIP providers including Vonage a waiver that would give the VoIP providers direct access to telephone numbers.
Currently VoIP providers obtain phone numbers on a wholesale basis from other carriers, typically companies certified as competitive local exchange carriers—and according to NARUC there are significant dangers to changing the status quo. Potential dangers of giving VoIP providers direct access to phone numbers include premature phone number exhaust in rural areas, NARUC said.
In its letter, NARUC argues that phone numbers are "a limited resource which must be utilized in the most efficient way to accommodate new entrants and new technologies into the telecommunications marketplace." The association also argued that "poor management can lead to unnecessary exhaust of area codes requiring relief proceedings and development of implementation plans which are costly and can have a negative impact on both consumers and commerce."
NARUC's concerns stem from the fact that neither the North American Numbering Plan Administrator nor the Pooling Administrator has a mechanism to monitor utilization of numbers by unlicensed and non-certified VoIP and other IP-enabled service providers. NARUC noted that a resolution recently adopted by its members "stresses the importance of requiring all service providers (licensed and unlicensed, certificated and non-certificated, over the-top and embedded alike) to comply with numbering utilization and optimization requirements."
NARUC's concerns about rural areas relate to the fact that in some rural areas phone numbers are assigned to carriers in blocks of ten thousand unlike in metro areas, where they are typically assigned in blocks of a thousand. "Granting to the states the ability to determine which rate centers in the . . . state are available to unlicensed and non-certificated VoIP and IP-enabled service providers will promote conservation and optimization of number utilization," NARUC argued.
VoIP providers requesting the direct phone number access waiver include Corecomm-Voyager, Dialpad Communications, Enhanced Services d/b/a Pointone, Nuvio Corporation, RNK Telecom, Unipoint, Voex and Wiltel Communications, as well as Vonage. And although not known primarily as VoIP providers, Frontier Communications and Qwest Communications also participated in the waiver request. Frontier participated as Frontier Communications of America, which is the name of its long-distance business.
As an alternative to granting the competitive carriers the waiver they request, NARUC advised the FCC to address the VoIP providers' request by issuing a notice of proposed rulemaking. In the NPRM NARUC said the FCC should request input on issues such as:
The impact on number exhaust as a myriad of VoIP and IP-enabled service providers become Code Holders in order to obtain local routing numbers
The impact on call routing issues raised by permitting VoIP and IP-enabled service providers that are not listed in the Local Exchange Routing Guide to obtain numbers
The impact on state commission consumer protection capabilities
The uncertainty relating to whether VoIP and IP-enabled service providers have interconnection and compensation obligations
The impact on area code exhaust if VoIP and IP-enabled service providers were allowed access to numbering resources in rural rate centers still designated as "pooling excluded"