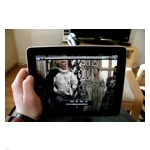 Many doubted mobile devices would ever serve as the basis for a viable online consumer video platform less than 10 years ago. What's transpired since should be more than enough to silence them. The fastest growing segment of the online video market, mobile video, may make up half of all online video content consumed by 2016, Ooyala highlights in its "Global Video Index, Q4 2013" report.
The amount of time viewers spent watching online video on tablets and mobile devices has skyrocketed 719 percent since 4Q 2011 and 160 percent year over year since 4Q 2012. Combined, mobile devices and tablets accounted for 18 percent of online video time spent in October and reached over 26 percent as of end-December, a rise of 43 percent, according to the executive summary of Ooyala's latest report.
The stellar success of mobile online video, Ooyala states in a press release, "validates the opportunity for broadcasters to build and monetize cross-device experiences, and for advertisers to reach more audiences as mobile and tablet viewers multiply."
Nearly all (99 percent) respondents to a recent Ooyala survey across the broadcasting and publishing industries said they view mobile "as important or critical to their online experience." Further evidence of the strategic value and focus, Ooyala points to "recent TV-everywhere offerings from Univision and Foxtel's new movie streaming service, Presto."
Drilling down into the data, mobile device viewers are watching more long-form content, and there's more of it, Ooyala highlights:
More than half (53%) of mobile viewers' time was spent watching video longer than 30 minutes
Tablet users spent more than one third (35%) of their time watching video longer than 30 minutes
Connected TV users spent much of their viewing time (39%) watching content more than an hour long. For mobile viewers, nearly one third (31%) of viewing time was with content longer than an hour, and for tablet viewers nearly one-fifth (19%)
Viewing of live video, sports in particular, is surging higher across all devices – mobile, tablet, desktop and connected TVs:
Viewers watch an average of more than 42 minutes of live video per play streamed over the top on connected TVs, and nearly 35 minutes per play on PCs
Based on average time per play, live streaming video consumption is nearly two times greater than VOD on tablets
Viewers watch three times more live sports video than video-on-demand (VoD), according to Ooyala. Those watching live sports on tablets did so twice as much as those for all live videos.
Among online live sports video viewers, according to Ooyala:
Mobile viewers spent nearly two-thirds of their time (62%) watching content longer than 10 minutes, often staying connected for long periods of time to highlight shows and game recaps
Nearly 39% of time spent viewing sports-related content on mobile phones was with videos of 1-10 minutes in length
60% of tablet users' viewing time was spent with content 1 to 6 minutes long
Ooyala's, "Global Online Video Index, Q4 2013," is available for download, with registration, on Ooyala's website.
Image courtesy of flickr user bendodson.