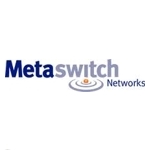 Metaswitch Networks today launched Project Clearwater, an open-source code that aims to enable network operators to create a cloud-based IMS core. The code will be available to network operators and others free of charge — although network operators or a third-party would need to do additional development work to achieve a finished platform.
IMS core networks currently are a key development area for mobile operators as they look to roll out voice over LTE, which brings voice functionality to an IP network.
"Carriers want to get services out there and offer them in a way that will reduce cost and development time and bring down the per-subscriber cost," said Metaswitch Director of Corporate Communications Phil Harvey in an interview. "Doing this in the cloud helps them get from Point A to Point B more quickly."
The product development team at Metaswitch got the idea for the offering when team members realized that "telcos used to have the most scalable systems on earth but now it's Google, Amazon and Facebook," said Harvey.
As Harvey explained, Project Clearwater was the result of team members adopting the methodology and philosophy of the Internet software giants, essentially asking "What would happen if Amazon or Google built an IMS core?"
For example, Project Clearwater uses application programming interfaces and is "massively scalable," Harvey said. In addition, it re-uses a lot of code from the open source domain.
Metaswitch's approach is in keeping with a broader telco network function virtualization (NFV) initiative that aims to migrate telco networks to generic network devices controlled by centralized software, Harvey said. Using the Clearwater code, Metaswitch has created an IMS core that runs in Amazon's cloud.
As for where Metaswitch will make its money, Harvey said the company will offer an ongoing monthly support service to network operators using the Clearwater platform. In addition Metaswitch hopes the offering will help spur sales of other Metaswitch products such as session border controllers and media gateways.
The Clearwater platform will be competing with traditional IMS core offerings from wireless infrastructure vendors. Metaswitch believes the open nature of its offering will be attractive to some network operators, who will see it as a way of differentiating their services.
Noting that traditional wireless vendors typically take a proprietary approach to the IMS core, Harvey asked, "Why do you want to lock that down? Why not open it up and get other people to operate on top of it?"