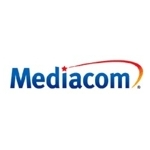 Tier 2 cable company Mediacom plans to make gigabit service available throughout its serving area in Columbia, Missouri before the end of the year as a test of the offering, said JR Walden, senior vice president of technology for the company, during a panel session at the Internet & Television Expo (INTX) in Chicago yesterday.
The Mediacom Missouri gigabit deployment is notable in that it will use DOCSIS 3.0 equipment. Typically when cable companies talk about gigabit service, they talk about using DOCSIS 3.1 or fiber-to-the-home. But as Walden explained, DOCSIS 3.0 also can support gigabit capability.
"It doesn't scale well," he said. "But we feel comfortable that demand in the beginning will be slow."
The company may roll out DOCSIS 3.1 eventually but when it does it might not offer a full gigabit – at least not initially.
Walden made his comments during a session titled "Dude, You're Getting a Gig: The Perils & Promise of Ultra-Fast Access Networks," in which the Mediacom exec also argued that in general, Mediacom is not in a hurry to deploy residential gigabit service. One consideration is that Mediacom's serving area tends to be rural and lower-density, which tends to increase deployment costs. But that's not the overriding consideration.
"We want to respond to demand; we don't want to over-invest," said Walden.
Even with multiple family members streaming 4K video, a home doesn't need gigabit connectivity, Walden said. He also noted that most customers connect wirelessly within the home, which means that "even if you deliver gigabit [service] you're probably not delivering [a gigabit] to devices inside the home."
For now investment dollars would be better spent on community Wi-Fi or on improving video performance by bringing content closer to end users, Walden said.
Cox Multi-Play Gigabit Uses DOCSIS and FTTH
Panelists also talked about how DOCSIS 3.1 compared with FTTH. For a company that already has HFC, Walden said DOCSIS-based solutions can be deployed throughout a metro area more quickly than FTTH and generally are less costly to deploy, although there are numerous variables involved. There are some "quasi-hidden" costs with DOCSIS because a cableco likely will have to increase HFC capacity and reclaim analog channels, he said.
One advantage of FTTH, however, is that it can support symmetrical gigabit service. Also in the INTX session Philip Nutsugah, vice president of broadband access, product development and management for Cox Communications, said Cox determined that the extra money required to deploy FTTH to be merited in some areas. He noted that some people want 1 Gbps capability upstream so they can more quickly make large file transfers.
Nutsugah also noted that in markets where Cox already has HFC infrastructure and is deploying FTTH, the company is only using the FTTH network for broadband.
"We don't have IPTV yet," Nutsugah said. "We push broadband over fiber but phone and video remain on coax."
For green field deployments, he said the company deploys only FTTH, delivering video DOCSIS services over fiber using RF over glass (RFOG).
Cox now has turned up gigabit service in four markets – Phoenix; Orange County, California; Las Vegas and Omaha. The company previously said it will make gigabit service available to all of its customers nationwide using a mixture of FTTH and DOCSIS.