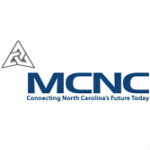 As projects funded through the broadband stimulus program reach completion, network operators may want to consider borrowing an idea from MCNC, the non-profit organization that operates the North Carolina Research and Education Network (NCREN). MCNC recently completed a project funded in part through the stimulus program to expand NCREN – and yesterday the network operator held a four-city event to celebrate.
Sixteen stakeholders were on hand to share their experiences with the network, and in putting together the agenda, event organizers pulled together a diverse group — from North Carolina governor Pat McCrory to a high school senior who benefitted from advanced educational technology underpinned by the network. Each of the four event locations was connected to the others using videoconferencing — offering another opportunity to show case the technology made possible by the NCREN expansion.
As Jack Cecil, president of Biltmore Farms, explained, North Carolina has been in the process of transforming itself from a "brawn to brain economy" — and the 2,600-mile fiber NCREN should be a key enabler of that transformation, having already helped persuade some companies to locate in communities with strong broadband connectivity.
Other highlights from yesterday's event:
• Broadband usage by North Carolina schools has increased by as much as 500%, said U.S. congressman David Price, who represents Research Triangle Park.
• By implementing cloud-based class registration, colleges in Price's district have seen those costs decrease by hundreds of thousands of dollars per year.
• The high-speed connectivity provided by NCREN helped support students participating in an advanced STEM (science, technology, engineering, math) program meet requirements to engage in conversations with experts and mentors about areas of study. "Without broadband that wouldn't be possible," said Joseph Peel, mayor of Elizabeth City, N.C.
• Trey McMillian, vice president of information services for Vidant Heath said that organization has seen costs decline 65% as the result of new initiatives such as electronic health records.
• NCREN was designed to be an open network and six network operators already have purchased connectivity from MCNC, which is expected to increase competition in the local communities. Some operators bought connectivity across the entire network.
• One network operator that bought connectivity from MCNC is RST Global Communications. As RST co-founder Dan Limerick explained, that company's goal is to "expand our network into areas that have struggled to get a good broadband connection." One RST customer is a woman who home schools 10 children using a 1 Gbps connection.
Some Telecompetitor readers were broadband stimulus winners. If that includes you — and if your project is compete or near completion — shouldn't you be thinking of putting together an event similar to MCNC's?