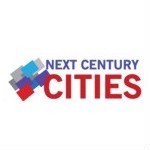 A bipartisan group of mayors and officials from 44 cities sent a letter to the FCC December 11 supporting the agency's proposal to improve low-income families' Internet access through the federal Lifeline program. Most important among the multiple benefits envisaged, subsidizing Internet access for low-income families through the Lifeline program would enhance educational opportunities and a chance to succeed in life for low-income school children, Next Century Cities highlights in a blog post.
A broad-based group of 61 interest groups sent a letter to FCC Chairman Tom Wheeler in early June advocating adoption of a Lifeline low-income broadband program. The letter included broad recommendations about the program's structure.
Lifeline Low-Income Broadband
Next Century Cities coordinated composition of the letter to the FCC. Among the signatories were the mayors of major cities including Boston, Charlotte and Seattle, as well as smaller cities, including the mayors of Mount Vernon, Washington; Davidson, North Carolina; and Yellow Springs, Ohio.
In addition to improving education and other opportunities for low-income schoolchildren, the FCC's improvements would enable city governments to address a variety of other pressing, but rewarding, challenges relevant to local governance, the letter stated. Providing enhanced Internet access to low-income households would facilitate provision of local government services via online channels, for instance, they wrote.
"Since its inception, the Lifeline program has helped millions of American families have access to critical telecommunications services," stated Next Century Cities' executive director Deb Socia. "These forty-four Next Century Cities mayors and city leaders hope to bring the Lifeline program into the 21st century by including the essential broadband infrastructure that so many of their residents rely on today."
In the letter, the group of mayors urges FCC commissioners to ratify the proposed update of the Lifeline program. They stressed the importance of bridging the ¨digital divide¨ by putting broadband Internet access within the reach of low-income families.
In addition, they mayors set out fundamental principles they support in the Lifeline proposal. These include a portable benefit that promotes market competition and taking budget-neutral approaches in modernizing the Lifeline program.
The full text of the Next Century Cities' letter is available on the Next Century Cities website.