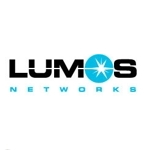 Lumos is deploying XGS-PON to enable business customers to get symmetrical broadband speeds of 2 Gbps, 4 Gbps or 8 Gbps. Four Virginia markets will have service available this week, and in an interview with Telecompetitor, Lumos General Manager and Senior Vice President Diego Anderson said the company plans to upgrade all its GPON infrastructure to support higher speeds using XGS-PON.
"Even though we're serving rural locations, we're finding that rural customers have the same demand as customers in metro areas," Anderson told us.
Lumos XGS-PON
XGS-PON could be thought of as an interim step in the evolution of passive optical networks. In comparison with GPON, it enables a service provider to offer higher speeds to a portion of its customer base. Anderson said Lumos expects to eventually upgrade to NG-PON2, which would enable more customers to get higher speeds but at a higher cost.
Lumos will use XGS-PON equipment from Adtran that can support speeds of up to 10 Gbps per customer but initial speeds offered will top out at 8 Gbps.
Anderson expects typical customers for XGS-PON to include businesses that are using cloud services and looking to build their own virtual private networks.
Key verticals include municipalities, healthcare entities, colleges, universities, and financial services companies, noted Rob Cale, Lumos senior director of product and marketing, in our interview.
Target customers previously would have had to use metro Ethernet service to support their requirements, and Anderson expects those customers that need service level agreements to continue to choose metro Ethernet, while those that don't require SLAs can save money by using XGS-PON.
Lumos has not yet released pricing for the XGS-PON based services, but Anderson said it will be "very competitive."
XGS-PON services "may not have all the bells and whistles" that the metro Ethernet services have but nevertheless the XGS-PON services will be "very capable and very reliable," Anderson said.
Lumos doesn't have a timeline for upgrading its GPON infrastructure to XGS-PON. Those decisions will be "market driven," Anderson said. "Where we see demand, we will plan" to deploy XGS-PON, he said.
"Those that are within our fiber footprint should be able to qualify for this product," he noted.
The four Virginia markets that will be the first to get Lumos XGS-PON service are Waynesboro, Clifton  Forge, Covington, and Botetourt County.