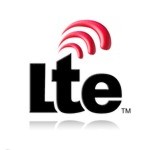 A lot of energy has been spent by policymakers and the public over the last week or so in pursuit of what might be considered a sort of cellular Holy Grail – the unlocked mobile device that can work on any carrier's network, thereby enhancing competition. But what I haven't seen anyone talking about is what a slim chance anyone with an LTE device has of using that device on any network other than the one on which it was designed to work, regardless of what action policy makers might take.
Samsung and Apple are the dominant players in the LTE mobile device market. Take a look at Samsung's web page, and you'll see that virtually every operator has its own model of the company's LTE devices. The web page doesn't offer a lot of details about what relegates a product to a specific network. But much of it undoubtedly is related to the wide range of spectrum bands in which LTE is being deployed.
Verizon is deploying LTE in the 700 MHz upper C-block, where the company holds nearly all of the spectrum nationwide, while AT&T is deploying LTE in the 700 MHz lower C-block, Sprint is deploying in the PCS band and T-Mobile is using AWS-1 for LTE.
Carriers also have to support their earlier 3G networks, which typically operate in the 800 MHz or 1900 MHz bands. And while some carriers used GSM equipment for 3G, others used CDMA – a reality that drives the need for separate GSM and CDMA models.
The most versatile LTE device (in terms of network support) that I've run across is the Apple iPhone 5 Model A1429, which Apple calls the "CDMA model." According to the Apple website, the A1429 can be used on the LTE networks of Sprint, Verizon Wireless, C Spire and several Verizon LTE in Rural America partners as well as KDDI in Japan and Open Mobile in Puerto Rico.
Verizon rural partner Strata Networks just last week announced it would soon begin offering an LTE version of the iPhone 5 and yesterday Chariton Valley said the same thing. Another Verizon rural partner, Cellcom, previously said its iPhone 5 supports LTE, and other Verizon rural partners that have or could have the device, according to the Apple website, are Bluegrass Cellular and Pioneer Cellular.
What about unlocking?
Does all this mean that if someone buys an iPhone 5 for use on Verizon's network and later decides to take it to Sprint, the device will work on the Sprint network? Apple didn't respond to an inquiry from Telecompetitor about that. But according to Russ Lipinski, president and executive director of the Associated Carrier Group, an organization that works with mobile device manufacturers on behalf of small carriers, the answer is not simple or straightforward.
As Lipinski explained, the CDMA version of the iPhone 5 has antenna technology to handle the various spectrum bands that the device supports. But software is loaded on for each carrier that uses the device to turn off any antennas that the carrier doesn't need in order to avoid potential interference issues. Each carrier gets a unique card that is installed in the device that establishes capabilities specific to that carrier.
Those cards aren't costly, Lipinski said. But as of now they're typically not sold separately. At a minimum, that would have to change before a few consumers might experience the unlocking Holy Grail.
There's another issue looming, however, that could make a device like the A1429 a thing of the past.
Large carriers are not limiting their LTE deployments to a single spectrum band. For example, Verizon plans to deploy LTE using the AWS spectrum it bought from several of the nation's largest cable companies. That means the carrier eventually will need a device supporting that band in addition to the bands where the company already has deployed LTE and 3G.
Lipinski believes that scenario will drive the need for a Verizon-specific device that only works in bands that Verizon needs. To continue to support some of the other bands currently supported on the A1429 would make the device too unwieldy, he said.
Sprint faces a similar situation as it also plans to expand the bands in which it is deploying LTE.
And AT&T customers, at least for now, are already stuck. According to the Apple website, the only other U.S. carriers that use the same version of the iPhone 5 as AT&T are Alaska Communications and Alaska GCI. Apple calls the product the "GSM model" and it appears to be limited to carriers that used GSM for 3G – and not even all of those carriers are supported.
Interestingly the device does support LTE in the AWS band, where T-Mobile is deploying LTE, and T-Mobile also used GSM for 3G, so potentially T-Mobile could also use that device someday. But undoubtedly the carriers will have separate cards and software – and as AT&T expands the bands where it deploys LTE, it could become increasingly less practical for an AT&T device to also support T-Mobile.
Potentially it might be easier for a device to support multiple carriers as 3G is phased out. But by then carriers might be deploying LTE in even more spectrum bands.
Are policymakers clueless or ruthless?
I can't help wondering if policymakers are oblivious to concerns like these or if they might be willing to impose some sort of mobile device interoperability mandate without which cellphone unlocking would be useless.
An argument could be made that a technology solution that would enable compact and reasonably priced devices to operate across a wide range of spectrum bands won't be found until carriers are motivated to find it. Mandating that requirement wouldn't be unlike what happened when the government imposed fuel economy or emissions requirements on auto makers. Manufacturers found a solution, albeit at a cost.
The question now is whether consumers' ability to take a device to an alternate provider is worth that kind of cost.
I would be interested to hear readers' thoughts on this.