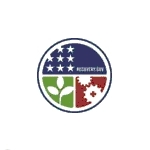 The National Telecommunications and Information Agency on March 1 announced two additional broadband stimulus awards from the first funding round. These included a $7.25 grant to the California Emerging Technology Fund for digital literacy training in southern California and an $84 million grant to the Northwest Open Access Network (NoaNet) to expand its high-speed network in the state of Washington.
The Washington award will enable NoaNet to add 830 miles of fiber and eight new microwave sites to its network and to bring high-speed Internet access to more than 100 community anchor institutions.
"The project will create nearly 2000 total jobs through its completion," said U.S. Senator Maria Cantwell. "Just as important, it will expand the NoaNet's high-speed network so that it can reach more rural communities, lowering the barriers for 'last mile' Internet providers to make the investment to bring fast broadband service to un-served and underserved communities. So this means jobs and economic activity both now and in the future."
The California award targets vulnerable and low-income communities in Los Angeles, the Central Valley, Orange County, San Diego and the Inland Empire with the goal of enabling more than 675,000 individuals to make use of key educational, employment and health resources online.