A new community is rising in Forth Worth, Texas, one that developers say will have the fastest residential Internet service in the nation and establish a model for smart, connected communities throughout the country. The ten gigabit network will come from an ISP known as Frog and will be deployed to Republic Property Group's 7,200-acre Walsh development project.
Designed and being deployed by ISP Frog, Walsh's gigabit community Internet service will provide network connectivity at up to 10 Gbps, providing Walsh residents an internet service akin to other essential public services, Republic Property Group co-CEO Tony Ruggeri highlighted in the news release.
"Our goal is for Walsh to become a new center of innovation for Texas and the nation. To deliver on that vision, Frog assembled a team on the forefront of infrastructure development that could imagine and design technology solutions at Walsh that treat internet connectivity as a fourth utility, requiring the same weight as a community's need for reliable water, gas and electricity," he said.
The gigabit community internet service that Frog is building for Walsh will use Adtran's Gigabit broadband platform.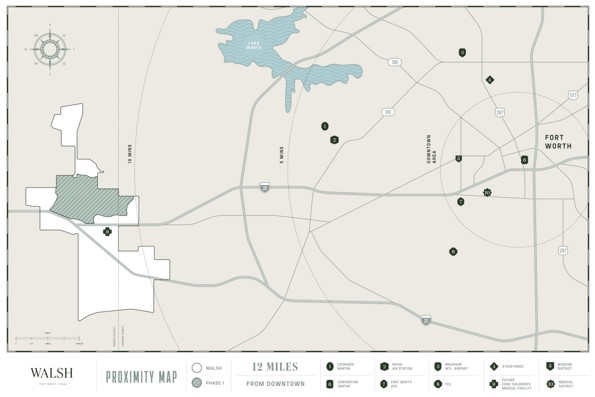 Ten Gigabit Network
Students attending the first of as many as eight planned Aledo ISD elementary schools will be among the first to benefit from the Frog ten gigabit network. Service is slated to commence in time for the start of the 2017-2018. The elementary schools are in an award-winning school district, following a science, technology, engineering, math and the arts (STEM) curriculum, according to the press release.
"From connected homes and autonomous cars to advanced healthcare parks and education initiatives, we are seeing a shift from providers simply delivering high-speed internet to homes, businesses, hospitals and schools," said Mitch Fleming, Adtran VP of carrier sales.
¨Providers are now looking to offer a more holistic connection that goes beyond providing connectivity within the four walls of an establishment, but connecting these establishments to each other. Service providers are recognizing that scalability is key when building a connectivity infrastructure of the future enabling communities, like Walsh, to take traditional neighborhoods to the next level."
The press release pointed out that market research from the FTTH Council determined that fiber broadband connectivity raises home and property values. Benefits extend well beyond that, however. The study also determined that fiber broadband access boosts community GDP 1.1 percent.
As is the case today regarding connectivity to the prevailing generation of broadband network services, gigabit network access will be all but essential for residents and businesses in the years ahead, Ruggeri commented.