The Department of Management Office of the Chief Information Officer (OCIO) of the state of Iowa has published the fifth version of the state's Broadband Availability Map. A month-long "challenge window" to enable various parties to comment on whether the map is an accurate reflection of the current state of broadband coverage in the state is now underway.
The ultimate goal of the map is to "facilitate decisions concerning future spending under federally-funded broadband programs."
The challenge window lasts until September 1 and is open to communities, communication service providers or residents. Only one challenge may be submitted per communication service provider or per community, the OCIO says.
Sources for the map include the FCC and third parties retained by the OCIO. The office says that "[u]nlike prior broadband coverage maps, Map v5 identifies broadband coverage by individual address locations, making Map v5 far more granular than prior maps that displayed eligibility at the census block level,"
More information about the challenge process is available on the OCIO website.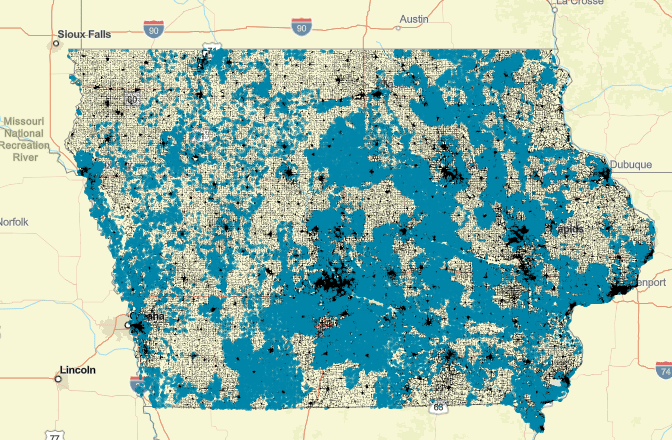 Broadband mapping is a vital topic. It's generally accepted that current FCC maps are inherently misleading. Their highest profile shortcoming is that they deem an entire census block to be served by broadband if only one address in the block actually has access.
The effort to create better maps is seen as a priority because funding programs – including the $42.5 billion Broadband Access Equity and Deployment (BEAD) program – will cover some of the costs of bringing broadband to unserved and underserved rural areas. Obviously, those initiatives only will be effective if accurate maps are available.
Mapping upgrade initiatives are coming from the states and other sources, including a new map from the FCC itself, and from other entities including Microsoft.
On June 30, the FCC Broadband Data Collection System became operational. Broadband network operators have until September 1 to input information on their broadband coverage.
Last month, Microsoft unveiled its Digital Equity Data Dashboard. The dashboard, Microsoft says, uses 20 different indications of digital equity to "create one of the most complete pictures of digital equity in these areas to date."