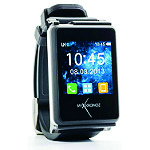 The Internet of Things has a bright future, according to an IoT study of more than 2,000 consumers between the ages of 10 and 64 in the U.S., the U.K. and Asia Pacific  commissioned by business transformation specialist CSG. The survey found that wearables are the most common IoT device (used by 45% of respondents). Wearables were followed by digital assistants (34%) and smart home devices (23%).
Ten percent of consumers use no IoT devices. More than one-third are interested in exploring smart home applications.
IoT Study Findings
The survey also found that 40% of respondents feel wearables are the most important IoT device, with digital assistants at 27% and smart home technology at 24%.
"The IoT will continue to grow, and with it grows an opportunity to monetize the current of information and services flowing through it," says the survey's executive summary. "To create new revenues from IoT services requires rethinking the very bedrock of the way that organizational business models are aligned to serve today's digitally connected and mobile consumer."
Opinions on the benefits of IoT devices are almost evenly split between simplifying tasks in the home and managing things around them using apps (40% and 39%, respectively). In the next three years, 49% of consumers would like to see IoT devices simplify tasks in the home.
The survey dug deeply into participants' opinions: 36% of consumers who don't already use it are interested in exploring smart home technology, 60% feel the most valuable attribute of IoT devices is to make life easier and 36% see the IoT as providing conveniences that make life easier. Twenty percent of respondents see the IoT as essential to their lifestyle in the next five years.
The right business model, the right partners, the right technology and the right mindset are keys to success in the consumer IoT sector, the company says.
CSG is not the only firm that that sees a bright future for the IoT. Late last year, IDC said that worldwide spending in the sector will increase from $574 billion in 2017 to $772.5 billion this year. The sector will continue a compound annual growth rate of 14.4% through 2021, with spending reaching $1.1 trillion by the end of that period.