The USTelecom-led Industry Traceback Group (ITG) kicked 500 illegal robocallers off the network in 2022. Those callers were responsible for approximately 32 million daily illegal robocalls.
The ITG is one of several organizations combatting illegal robocalls.
Nearly 100% of completed tracebacks (95%) resulted in action, and nearly 70% ended with the caller terminated or warned, ITG reported.
Throughout the year, ITG worked with companies across the wireline, wireless, VoIP, and cable industries and law enforcement to trace, source, and ultimately, stop illegal robocalls – regardless of where they originated.
Industry Traceback Group
Traceback-powered enforcement led to sharp declines in numerous illegal robocall campaigns, including:
U.S. car warranty robocall scams, with unsolicited auto warranty robocalls virtually disappearing after FCC and state enforcement. Those calls fell from a peak of over 1 billion estimated calls per month.
Student loan robocall scams, with an estimated over eight-figure drop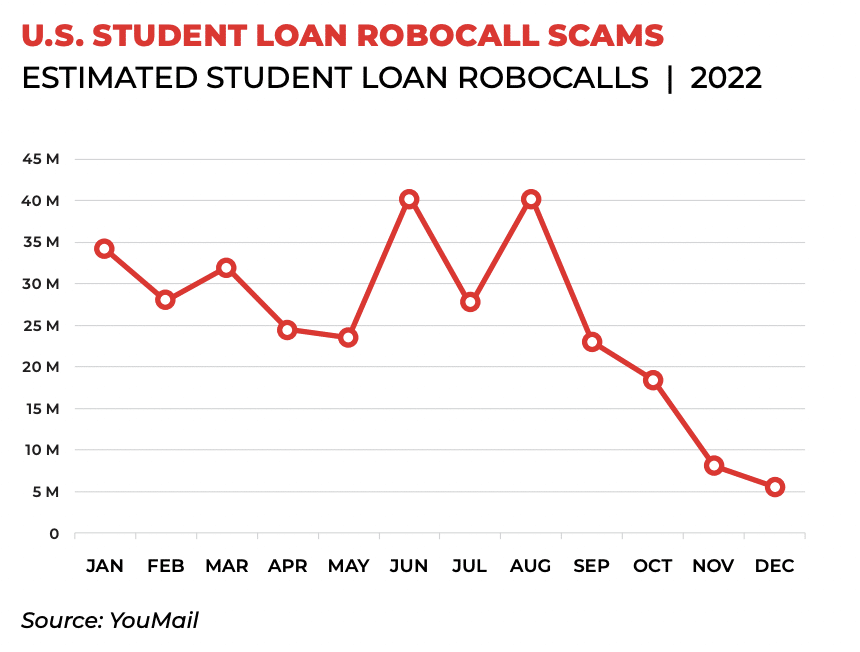 The efforts were recognized by Federal Communication Chair Jessica Rosenworcel, who wrote in a Dec. 23, 2022 letter to 12 U.S. Senators: "Another important partnership involves our coordination with the Industry Traceback Group (ITG) …[T]he ITG uses provider data to trace back and identify the source of illegal robocalls. This information and collaboration is essential to our enforcement efforts."
ITG responded to 150 subpoenas in 2022, "nearly matching the total in the ITG's previous history," ITG said.
Among ITG's other accomplishments during the year:
Launched a government portal, providing direct access for law enforcement to traceback results
Deployed automatic alerting to providers of apparent noncompliance with FCC Robocall Mitigation Database rules
Rolled out collection and analysis of caller ID authentication information