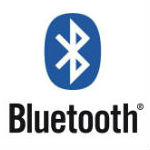 Bluetooth penetration is on the rise, with 90 percent of all mobile phones Bluetooth-enabled, says research firm IHS.  That will rise to 96 percent by 2018, according to the latest forecast and excerpts from the IHS Technology Connectivity in Consumer, Mobile and IT Market Tracker released at Bluetooth World 2014.
"Mobile phones serve as the hub for the 'Internet of My Things' – the connectivity of the devices all around you – Bluetooth Smart-enabled fitness, health, sleep monitors, proximity tags, and even toothbrushes," IHS states in a press release.
IHS forecasts strong growth in Bluetooth penetration in the home, living rooms in particular, as well as in mobile phones, mobile PCs and media tablets. That includes in LCD TVs, where IHS forecasts Bluetooth penetration rising from 19 percent to 33 percent in 2018.
Mobile and desktop PCs will be in-home hubs, fueling growth in Bluetooth Smart accessories across a wide variety of applications, IHS says, forecasting mobile PC Bluetooth penetration will expand from 56 percent in 2013 to 75 percent in 2018. Penetration among desktop PCs will rise from 10 percent last year to 27 percent in 2018, though desktop PC sales are expected to decline overall.
"The power efficient and intelligent Bluetooth Smart revolutionized the way consumers connect to the devices around them – any thing, from a flower pot to a fork, can relay data back to users – and with the recent boom of devices we have seen, consumers are starting to expect and demand that connectivity," Bluetooth SIG CMO Suke Jawanda was quoted as saying.
"We worked with Apple, Blackberry, Google and Microsoft to ensure all mobile OS platforms support Bluetooth Smart. This gives developers peace of mind. They know the products they build will work seamlessly with the phone, tablet or PC the customer already has, and for the consumer, it means their products will just work. Every time."
Added IHS Technology associate director for connectivity, smart homes and smart cities Lisa Arrowsmith, "It has really been phenomenal to watch Bluetooth Smart drive the creation of a whole new class of far-reaching solutions for the 'Internet of My Things.' This growth is set to continue, as Bluetooth Smart is a leading choice for low-power solutions that need to communicate with consumer devices such as smart phones, tablets, PCs, and more, creating a whole new category of 'appcessories.'"