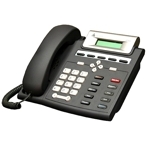 The global market for enterprise telephony and unified communications (UC) dropped  5% between 4Q2014 and 4Q2015, according to a new research note from IHS Technology. But the North American enterprise telecom and UC market was up 6%, researchers said.
Total market revenue for 2015 amounted to $7.4 billion, researchers said. IHS senior research analyst Diane Myers attributed the global drop to longer business cycles and the transition to alternative cloud platforms.
Enterprise Telecom and UC Market Trends
Pure IP PBXs were another bright spot amidst the overall market decline. The only market segment to post a gain, pure IP PBX revenue rose 6% YoY in 2015 as businesses continued to migrate to IP platforms, IHS noted. The pure IP PBX market is only about half the size of the hybrid PBX market segment, however, researchers said.
Growth in UC revenue came to a halt in 2015, declining 2%, following strong growth during the previous two years, researchers said. Price cuts and additional UC functionality being incorporated into PBX packages, along with porting of UC applications to cloud platforms and a competitive market environment contributed to the decline, IHS said.
Other key takeaways include:
PBX line shipments were slightly down in 2015; hybrid IP PBXs, which appeal to businesses that want to minimize upfront capital outlays on handsets, continue to dominate
UC platform licenses grew 10 percent in 2015
As enterprises migrate to IP and UC solutions, the top PBX vendors remain in a battle to gain customers and hold onto existing ones: Cisco led all vendors for the full-year 2015, followed by Avaya
On the UC front, Microsoft continues to have strong sales, which it looks to carry over to the voice side