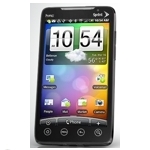 For the first time, more smartphones than feature phones were shipped worldwide in 1Q 2013 as the global market for mobile phones grew 4% year over year, according to the latest data from IDC. Vendors shipped a total of 418.6 million mobile phones in 1Q13 as compared to 402.4 million in 1Q12 and 483.2 million in 4Q12, according to IDC's latest Worldwide Quarterly Mobile Phone Tracker report.
Zooming in on 1Q smartphone shipments, vendors shipped 216.2 million units, marking the first time smartphones accounted for more than half (51.6%) total worldwide mobile phone shipments. Shipments in the smartphone market segment rose 41.6% from 152.7 million units shipped in 1Q 2012. However, the first quarter's total was 5.1% lower than the 227.8 million smartphones shipped in 4Q 2012.
"Phone users want computers in their pockets. The days where phones are used primarily to make phone calls and send text messages are quickly fading away," Kevin Restivo, senior research analyst with IDC's Worldwide Quarterly Mobile Phone Tracker, was quoted in a press release. "As a result, the balance of smartphone power has shifted to phone makers that are most dependent on smartphones."
Smartphone Shipments
Breaking out mobile phone shipments, Samsung maintained its market share lead, accounting for 32.7% of 1Q smartphone shipments, and shipping more smartphones by the end of 1Q than the next four vendors combined. The Samsung Galaxy S4 was introduced, which includes such new display, camera, and WiFi features, as well as security innovations, IDC notes. "What remains to be seen is how Samsung's new Tizen-powered smartphones will look and feel later this year, and fit into the company's overall smartphone portfolio," IDC analysts commented.
Ranking second in smarpthone shipments for five consecutive quarters now with a 17.3% 1Q market share, Apple's 1Q smartphone shipments reached a new first quarter high, in part as a result of the iPhone 5, volume of which rose 6.6% year over year. Nonetheless, the single-digit year-over-year growth rate was the first for Apple since 3Q 2009, according to IDC.
LG gained market share ground in 1Q, accounting for 4.8% of 1Q smartphone shipments and shipping a record high number of smartphones to rank third and break back into the top five after a two-quarter absence. LG's 3G smartphone portfolio – the L series – fueled growth, with the Nexus 4 LTE-enabled devices – the Optimus G series, also contributing.
Huawei (a 4.6% market share) also gained ground year over year in 1Q, shifting away from rebranding feature phones and growing its Ascend portfolio to cover multiple customer segments with more branded smartphone offerings, IDC noted. Huawei's 1Q unit shipments nearly doubled in regions outside Asia/Pacific as compared to last year's 1Q.
ZTE's mobile phones performed well in Asia/Pacific and North America, accounting for 4.2% of global smartphone shipments in 1Q, though it only had a small presence in Europe, the Middle East, and Africa (EMEA) and Latin America. ZTE's aiming to increase smartphone revenue 30% this year, and the Chinese OEM will look to grow in North America and Europe, as well as focus on higher priced smartphones in China in doing so, according to IDC. ZTE will be among the first companies to introduce a Firefox-powered smartphone this year.