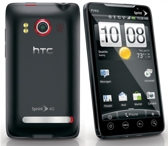 Global mobile phone shipments will grow 1.4% year-over-year (YoY) in 2012, the lowest rate in three years, according to IDC. That's despite what's projected to be a record-high level of smartphone shipments this holiday season.
Smartphone shipments will reach 224.5 million units globally in 4Q this year, a 39.5% YoY growth rate, due primarily to strong consumer demand, IDC forecasts in its latest Worldwide Quarterly Mobile Phone Tracker.
Growth for 2012 overall will come in at 45.1% YoY, to 717.5 million units, the researchers predict. Longer term, IDC foresees vendors shipping more than 2.2 billion mobile phones in 2016.
Carrier subsidies, particularly in mature markets that account for the bulk of smartphone sales, and a growing range of smartphones with price tags under $250 in emerging markets have helped fuel the strong smartphone sales.  But "sluggish economic conditions worldwide have cast a pall over the mobile phone market this year," commented Kevin Restivo, senior research analyst with IDC's Worldwide Quarterly Mobile Phone Tracker.
"However, the fourth quarter will be relatively bright due in part to sales of high-profile smartphones, such as the iPhone 5 and Samsung's Galaxy S3, in addition to lower-cost Android-powered smartphones shipped to China and other high-growth emerging markets."
Turning to smartphone OS market share, IDC forecasts Android will be "the clear leader," in no small part to the wide variety of Android devices offered by a wide range of manufacturer partners. Samsung has been selling the most Android smartphones, though LG Electronics and Sony, both of whom "cracked the top five smartphone vendors during 3Q12, are not to be overlooked." The net result, IDC says, "will be continued double-digit growth throughout the forecast period."
"Underpinning the worldwide smartphone market is a constantly shifting mobile operating system landscape," added Ramon Llamas, research manager with IDC's Mobile Phone team. "Android is expected to stay in front, but we also expect it to be the biggest target for competing operating systems to grab market share. At the same time, Windows Phone stands to gain the most market share as its smartphone and carrier partners have gained valuable experience in selling the differentiated experience Windows Phone has to offer. What bears close observation is how BlackBerry's new platform, BlackBerry 10, and multiple versions of Linux will affect the market once the devices running these systems are available."
Apple's iOS will hold on to second spot in the smartphone market share rankings this year and throughout the forecast period, IDC says. The popularity of the iPhone across multiple markets will drive steady replacements and additional carrier partners will help Apple grow iOS volume, according to IDC. The firm notes, however, that the high price point of iPhones "will make it cost prohibitive for some users within many emerging markets. Apple will need to examine the possibility of offering less expensive models, similar to its iPod line," if the tablet pioneer wants to maintain current rates of growth.
When it comes to alternatives to the big two, IDC foresees RIM's BlackBerry OS growing slowly, but holding market share in coming years following the launch of BlackBerry 10 next year. The effectiveness of sales channel advocates will be key to BlackBerry 10's success, with IDC saying that BlackBerry will "maintain pockets of strength in higher-growing emerging markets, such as Indonesia and various Latin American countries."
Windows Phone smartphone shipments are expected to benefit by building on the progress made this year, as Nokia makes its presence felt and with HTC "solidly jumping back into the race." Samsung, ZTE and Huawei are also expected to make contributions to Windows mobile OS smartphones in coming years.
Trailing the field over the entire period will be Linux-based smartphones, though there's something of the "dark horse" to Linux's potential in the smartphone market, according to IDC. "K-Touch has quietly built its Linux volumes this year while Haier recently released its first Linux smartphones," IDC analysts note, adding that other manufacturers, including Samsung's Tizen and Jolia's SailFish, will launch Linux-based smartphones in 2013.