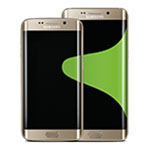 Global smartphone shipments totaled 355.2 million in 3Q 2015, the second highest quarterly total recorded, according to the IDC Worldwide Quarterly Mobile Phone Tracker. That's up 6.8 percent from 332.6 million in 3Q'14.
That said, IDC forecast 3Q'15 global smartphone shipments would increase to reach 363.8 million. Slightly lower iPhone shipments along with the introduction of new Android smartphones at prices outside ¨the consumer sweetspot¨from major OEMs accounted for the shortfall, IDC highlights in a news release.
"The vendor landscape and product offerings are really unique at the moment as many markets are seeing consumers become more aware of alternative buying options when it comes to paying for their smartphone," program director Ryan Reith was quoted as saying. "In mature and subsidized markets, we now have a wide range of operators offering equipment installation plans (EIP), as well as early trade-in options.
"At the same time the number of unlocked/off-contract offerings has increased significantly and it's slowly starting to resonate with consumers. Within these markets these moves will put pressure directly on Android OEMs with offerings that are greater than $500."
Global Smartphone Shipments
Samsung continued its reign as the world's leading smartphone OEM, shipping 84.5 million units in 3Q, up 6.1 percent year-over-year, for a 23.8 percent market share. Samsung introduced two new, premium-priced flagship Android handsets during the quarter, the Galaxy S6 edge + and Note5, IDC noted.
Samsung stole a march on Apple by introducing the Note5 and Galaxy S6 edge + early, in August. That resulted in stronger than typical growth in shipments for Samsung Android smartphones in September as consumers awaited the launch of the new iPhone.
In addition, demand for lower priced (sub-$200) Samsung Android devices, such as GalaxyCore/Grand Prime, J-Series, accounted for most of Samsung 3Q shipment growth in emerging markets.
Shipments of Apple smartphones rose 22.2 percent year-over-year in 3Q, increasing from 39.3 million to 48.0 million units for a 13.5 percent share of the market. A record-setting 13 million iPhone 6S and 6S Plus handsets were shipped during their launch week. Demand for the new iPhones continues strong in key markets, such as China and the U.S., as users upgrade and Android users switch, according to IDC.
In addition, price cuts on older iPhone models, the 5S, 6, and 6 Plus contributed to growth in Apple global smartphone shipments in 3Q. IDC also expects Apple's new upgrade plan to contribute to handset upgrades going forward.
Huawei ranked third in 3Q global smartphone shipments, posting a 60.9 percent year-over-year increase by shipping 26.5 million units for a 7.5 percent market share. Nearly one-third of the total were mid- to high-range smartphones. Shipments of Huawei smartphones such as the Honor 6 Plus and Ascent P8 contributed to a 25 percent year-over-year rise in mid-to-high priced units.
Going forward, Huawei needs to focus on stimulating consumer demand in the U.S., according to IDC.
Lenovo's global smartphone shipments continued to grow in 3Q with help from the assets it acquired from Motorola. Combined shipments of Lenovo and Motorola smartphones totaled 18.8 million units in the quarter, up 11.1 percent from a year ago for a 5.3 percent market share. Demand for Lenovo's Motorola smartphones continues to be concentrated in North America and Latin America. Prices for the Moto X, G and E continue to attract buyers, IDC highlights.
"The third quarter placed a substantial emphasis on flagship devices as vendors tried to outclass each other in both features and design," IDC research manager, mobile phones Anthony Scarsella commented.
"New flagship models translated to fiercer competition at the high-end for most players as many will try to challenge both Samsung and Apple for a place among the elite. However, despite the glitz and glamour at the high-end, we still expect the bulk of volume and growth to once again sprout from low to mid-range handsets, particularly in emerging markets."