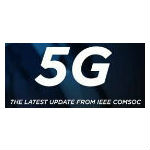 Chinese equipment manufacturer Huawei and NTT DOCOMO, Japan's largest mobile service provider, have carried out the world's first successful large-scale field trial of new 5G radio access technologies, Huwawei announced on October 7.
Over the course of the ongoing outdoor 5G field test, Huawei streamed live video from its exhibitor's booth at the CEATEC Japan 2015 trade show, which was held at Makuhari Messe in Chiba, Japan, to project staff in Chengdu, the capital of Sichuan province in southwest China.
The 5G Wireless Field Trial
The first 5G wireless field trial of multi-user MIMO (MUMIMO) radio access technologies on a large-scale, the project partners connected 24 user devices in a macro-cell environment by making use of sub-6GHz spectrum.
Huawei and DOCOMO for the first time were also able to validate performance of Sparse Code Multiple Access (SCMA) and Filtered OFDM in the field. Both are new wireless 5G interface technologies that Huawei is putting forth in industry associations as prospective standards.
Average cell downlink speed via MUMIMO is 1.34 Gbps with a 3.6 Gbps peak in an ultra-wide bandwidth channel of 100 MHz, according to Huawei. That's more than 10 times faster than single layer, Single User MIMO (SU-MIMO), the company noted.
"This joint field trial represents a significant advance toward fulfilling Huawei's commitment to developing 5G technology standards before 2018," Dr. Wen Tong, Huawei Fellow and CTO of Huawei Wireless Networks, was quoted in the press release. "Results like these show we are making rapid progress and are on the right path. I am confident that what we have learned here will be reflected in even more innovative technological advances as we continue working on 5G research."
Added NTT DOCOMO 5G Laboratory VP and managing director Takehiro Nakamura: "As the first in the world to succeed with such a large multi-user environment test, this is an important milestone.
"This is very encouraging as the industry works to commercialize 5G by 2020. Both Huawei and DOCOMO teams have made tremendous efforts. I look forward to even more impressive results when we move to the next phase of field trial in Japan."