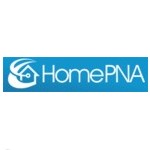 The HomePNA Alliance, one of several industry associations looking to establish a global multimedia networking standard for the home, announced it has certified more than 75 products. More than 20 million HomePNA products have been delivered to telco, satellite and cable service providers across five continents, serving as "critical components of their IPTV services," according to a press release.
"The HomePNA certification program enables customers to buy with confidence," said Michael Weissman, HomePNA president. "The large number of certified products is an indication of HomePNA's success, while the large number of vendors is a boon to service providers desiring to deploy the technology."
Compliant with ITU Standard G.9554, HomePNA's certified products are now offered by 17 manufacturers across the entire IPTV value chain, according to the group. These include set-top boxes, residential gateways, optical network terminals, Ethernet-to-HomePNA bridges, MDU (multiple dwelling unit) masters, commercial test/installation equipment and OEM modules.
A full list of HomePNA-certified products is available on the organization's member product Web page.