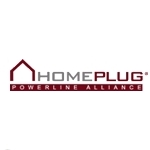 The HomePlug Powerline Alliance today released the HomePlug Green PHY specification for smart grid applications. Otherwise known as HomePlug GP, the spec is designed to provide a "low power, highly reliable, cost-optimized powerline networking specification targeting Smart Grid connectivity for home energy management to devices such as HVAC, smart meters, appliances and plug-in electric hybrid vehicles," according to a news release.
The HomePlug GP spec can deliver scalable data rates with a sustained peak of about 6 Mbps, enough bandwidth to carry IP networking and IPv6, according to the alliance. The specification, which through HomePlug Smart Energy, is also working with the Zigbee low power, RF wireless developer community to create a common application layer that will make both types of devices  interoperable.
Counting major utilities, as well as appliance manufacturers, as members, "Utility companies told us loud and clear their requirements in the areas of performance, reliability, coverage, price and footprint for a successful Smart Grid solution, and we listened," said Rob Ranck, the HomePlug Powerline Alliance's president.
"Another key requirement was an interoperable powerline network and our technology roadmap ensures complete interoperability between current and next-generation HomePlug AV and IEEE 1901 technology, which gives customers confidence that devices will communicate now and into the future."
More than 50 service providers around the world are making use of HomePlug technology to deploy broadband, IPTV and triple-play offerings. More than 45 million broadband networking over powerline devices have been shipped to date and the total is forecast to reach 60 million by the end of this year. HomePlug devices account for over 80% of those sales, according to the Alliance.