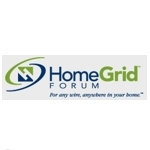 The HomeGrid Forum yesterday launched its G.hn Certification Program for home networks and devices at Computex in Taipei, Taiwan. At least six silicon companies are expected to register to have their products tested for performance, interoperability, EMI (electromagnetic interference) and compliance with the ITU's G.hn and HomeGrid's home networking standards.
Providing information and entertainment services for the emerging digital home is a fiercely contested market segment involving a broad and diverse range of telecom and IT industry participants. Establishing independent, comprehensive and reliable industry-wide certification processes and organizations is seen as critical to paving the way to widespread consumer adoption.
Paving the way for the launch of its certification program, the HomeGrid Forum's held six comprehensive home networking product "plugfests," the first of which was held in May 2011 and the most recent, sponsored by the Institute for Information Industry (III) a month ago in Taipei.
"This is the step we have been waiting for with G.hn. HomeGrid Forum has taken a very thorough and proactive approach and is underpinning the development of G.hn with a highly credible Certification Program," commented Rider Research senior analyst Charles Hall in a press release.
"The world's telecom operators, HomeGrid Forum's target market, are probably the most conservative of any industry when it comes to deploying new technology. They want it tested, certified and re-tested under every possible condition that is likely to be found in the home.
"The cost of deployment on the scale that they operate on is too high to make mistakes. That's why they'll be happy to see that the HomeGrid technology, already an ITU standard and with at least four competing chipmakers, has embarked on the certification process."
Those interested in having their products tested for G.hn and HomeGrid certification can now register with the HomeGrid Forum's official G.hn Test & Certification lab, TRaC Global.