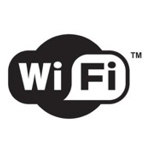 Actual performance of Wi-Fi in the home falls well short of consumer expectations. according to new research. Nearly two-thirds (63 percent) of consumers have experienced significant issues revolving around slow Internet speeds that hinder fast, efficient streaming and downloading of large files and video, according to the 2015 ARRIS Consumer Entertainment Index (CEI).
Home users, moreover, now expect ¨Wi-Fi without limits¨ as the range of connected devices expands and as viewing of streaming services continues to rise, ARRIS highlights in a press release.
No less than six media devices are now in use in the average home worldwide, ARRIS highlights in a press release. Moreover, more than six hours (nearly 6.5) of streaming via a subscription service is now taking place in the average household per week.
Four out of five (81 percent) of those who stream now do so weekly at a minimum. That's up from 72 percent in last year's ARRIS CEI.
Behind Wi-Fi Dissatisfaction
ARRIS' 2015 CEI also reveals a connection between home Wi-Fi and mobile TV: nearly three out of four (73 percent) of those who watch mobile TV at least once per week also use Wi-Fi to do so.
ARRIS says these trends lie at the heart of issues survey respondents said they have with Wi-Fi in the home. Nearly 2 of 3 (63 percent) said they have such issues. More than 7 in 10 respondents (72 percent) expressed interest in having high-speed Internet connectivity in every room of the house, a service they deemed as either very or vitally important.
The potential for growth in mobile TV usage is highest among older demographic groups, according to ARRIS. More than half of respondents are watching TV content via mobile devices and the percentage continues to grow.
Inconvenience and cost are barriers to mobile TV adoption among older adults, ARRIS says. In addition, the 2015 CEI points out that binge-viewing has become a very personal and solitary activity for 6 of 10 binge-viewing consumers.
ARRIS's 2015 CEI underscores four major trends, SVP global marketing Sandy Howe highlighted:
Consumer dependence on Wi-Fi and consequent frustration with its quality;
The concurrent growth and hindrance of mobile TV adoption;
The growing preference for downloading vs. streaming mobile content; and
The increasingly personal nature of binge-viewing.
"All of these trends point to a tremendous opportunity for service providers and programmers to customize their offerings to these new consumer trends and to ensure the quality of the home's Wi-Fi network, which increasingly is bearing the weight of this evolution in services,¨ Howe was quoted as saying.