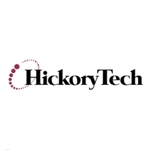 HickoryTech, the largest telecom provider based in Minnesota, has applied for $16.8 million in broadband stimulus funding from NTIA's Broadband Technology Opportunities Program for its Enventis subsidiary.
With Hickory Tech kicking in an additional $7.2 million, Enventis would carry out a $24 million project to "extend its middle mile fiber optic network connecting community anchor institutions across Minnesota to an advanced high-capacity broadband network," according to Hickory Tech.
Should the grants be awarded, Enventis would add another 418 miles of new fiber to its 2,400-mile fiber network and partner state agencies and health care institutions to connect rural community anchor institutions across the state with at least 100 MB service.
"HickoryTech has invested millions of dollars to extend its statewide broadband network to reach more than 75 percent of the population of Minnesota," stated Walt Prahl, president of HickoryTech's wholesale solutions and business development division. "The federal broadband stimulus grants will allow for cost-effective expansion of broadband services to high-cost and underserved rural areas across Minnesota."
The NTIA has said it will reward Round Two BTOP grants during the summer and announce awards by the end of September.