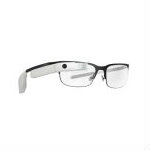 Enterprise wearables revenue derived from devices will increase by about a factor of six between this year and 2022, according to ABI Research.
The firm's Enterprise Mobility Management Services for Wearables report says that segment, which includes smartwatches, smart glasses and scanners, will grow from $10.6 billion in 2017 to more than $60 billion in 2022. That represents a compound annual growth rate (CAGR) of more than 41 percent.
"Enterprise wearables have access to large amounts of company and customer data, that employees need to access when they're away from the office," says Stephanie Lawrence, Research Analyst at ABI Research in a press release. "EMM solutions provide several layers of security to the devices, applications, and data to ensure that if the device is lost, stolen, or hacked, sensitive company and customer information is not put at risk."
Security is a Concern
The study says that wearables often lack authentication protocols and suggests that any deployment should be supplemented by an investment in enterprise mobility management (EMM) platforms from companies such as 42Gears, Augmate, Hipaax, SOTI and VMware. In addition to authentication, these platforms offer encryption and remote control (for wiping and locking) of devices. Users also should be reeducated on security issues.
The enterprise wearables sector may get a boost from the availability of Google Glass Enterprise Edition. The consumer version of Google Glass didn't gain sufficient traction. The enterprise version, according to VR Focus, is available from Streye.
It offers longer battery life compared to the consumer version, 32GB of storage space, an Intel Atom processor, an improved Wi-Fi chip, upgraded speakers and assisted GPS, the VR Focus post notes. The Streye version comes with the company's enterprise streaming service. This enables two users to stream to each other. The glasses and bundled streaming service is priced at $1,800.
In addition to facilitating cooperation in the field, wearables can be used to monitor air quality for worker safety when visiting remote sites, consumer-like tasks such as monitoring employees' vital signs during corporate exercise classes and myriad other tasks.