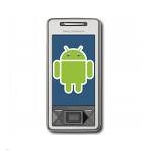 With 170 million cumulative device shipments and a 48% market share, Google's Android can claim title to being the world's leading smartphone operating system, but with the trio of the iPhone, iPod Touch and iPad Apple's iOS leaves Android far behind, with more than 240 million smart device shipments worldwide.
The tallies are significant to mobile app developers, one of whose key criteria for platform selection is an operating systems reach, according to a study from Research2Guidance.
Research2Guidance's trendlines for the global smartphone app user base market share shows that for Apple's iOS moving steadily down and that for Google's Android moving steadily higher between 4Q08 and 2Q11.  From 74% in 4Q08, iOS captured 37% of the mobile app user base as of 2Q11.  Starting at 0%, Google's Android moved up from 2% in 4Q09 to 18% in 4Q10 and 28% in 2Q11.
"As we see the smartphone app market monopoly is continuously transforming into a duopoly. Both platforms together comprise nearly two thirds of all potential smartphone application users, leaving all other platforms as niche players," Research2Guidance commented.
It may take only another quarter or so for Android to catch up with and surpass the iOS mobile app user base, according to Research2Guidance. "Another successful quarter for Android, and absolute reach will no longer be a deciding factor for developers, which platform to choose for an app. They will have to consider more qualitative user base differences and potentials, or develop for both platforms."
Readers can check out the firm's "Solutions for Developers and Publishers to Reduce Development Costs and Time to Market," part of Research2Guidance's "The Market for Mobile Application Development Services (2010-2015)."
Those interested can also download the firm's "Android Market Insights (July 2011)" free.