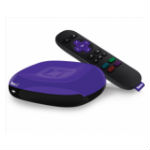 Video game consoles are the most common means Netflix viewers use to watch streaming movies and TV shows, but that's changing as more and more Netflix subscribers turn to over-the-top (OTT) set-top devices, a.k.a. digital media players, according to new market research from GfK.
Digital media player ownership is surging in the U.S., increasing ten-fold – from 2 percent to 21 percent – since 2010, GfK highlights in a press release.
Digital Media Player Ownership
Twenty-eight percent of streaming Netflix viewers used a digital media player, such as a Roku box, Apple TV or Google Chromecast device, to do so, according to GfK's study, entitled, "Over-the-Top TV 2014." That's nearly double 2013's level and about five times that for 2011, according to GfK.
Higher end digital TV sets come equipped with streaming capabilities, and they've also become popular. Twenty-eight percent of those who watch Netflix on TV sets reported using built-in streaming, up from 20 percent in 2013 and 13 percent in 2011.
The means by which Netflix subscribers watch streaming content on TV sets varies widely by age group, GfK also found. The X and Y generations are twice as likely as Baby Boomers to use a video game system. Gen Y Netflix-on-TV viewers highly favor viewing content directly making use of streaming capabilities built into TV sets.
"The wide variations in devices used – and in preferred device by age – speak to a need for Netflix and other SVOD providers to optimize the user experience for each situation," report author and GfK senior vice president David Tice was quoted as saying.
"Not only do the device interface and remote control need to be user-friendly, but things like on-screen font size and menus need to be age-appropriate. With a quarter of Netflix users also being Amazon Prime or Hulu viewers, there is a potential battle in user experience as well as in variety and exclusivity of content."