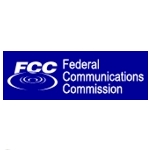 FCC Chairman Julius Genachowski in two recent addresses provided details about the National Broadband Plan relating to wireless connectivity. In a speech to the New America Association on Feb. 24 he revealed plans to free up 500 megahertz of spectrum within the next 10 years and a plan to use Universal Service funding to cover some costs of mobile broadband deployments.
In a Feb. 25 briefing, he added that the National Broadband Plan, due in mid-March, would call for the creation of a nationwide interoperable wireless public safety network that would be funded, in part, through $16 to $18 billion in new public sources over the next 10 years.
To free up spectrum, Genachowski said the FCC will propose asking existing spectrum licensees, including broadcasters, to voluntary relinquish spectrum in exchange for receiving a portion of auction proceeds. In addition, he said the plan will resolve longstanding debates about how to maximize the value of spectrum in bands such as mobile satellite service (MSS) or wireless communications service (WCS) by giving licensees "new flexibility" to put the spectrum toward mobile broadband use.
The mobility fund, he said, would provide "one-time support" for deployment of infrastructure enabling robust mobile broadband networks. He pledged that the move would not increase the overall size of universal service funding.
The proposed public safety network will operate in the 700 MHz spectrum range and will include the D-block previously assigned for public safety, Genachowski said. In addition, he proposed that the public safety network would have priority access to 700 MHz spectrum on commercial wireless networks.
"Rather than solely focusing on just the D-block, through the plan, public safety isn't limited to 10 or even 20 megahertz of spectrum but could have access to as much as 80 megahertz under these arrangements," he said.