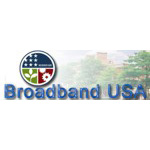 The long awaited rules and guidelines governing the $7.2 billion broadband stimulus program were revealed on July 1st. Vice President Biden released the Notice of Funds Availability (NOFA) in western Pennsylvania during the first stop of a President Obama launched 'rural tour.'
Joining Biden on the first stop were FCC Chairman Julius Genachowski, Secretary of Commerce Gary Locke, and Agriculture Secretary Tom Vilsack. The NOFA is the first in a series of notices that provides definitions and guidelines for both the National Telecommunications and Information Administration (NTIA) Broadband Technology Opportunity Program (BTOP) and the Rural Utilities Service (RUS) Broadband Initiative Program( BIP).
An initial review of the guidelines provides the following summary:
The first funding round will open on July 14th and close on August 14th.
Funding will be available for both 'last mile' and 'middle mile' projects.
The BIP program will provide grants, loans, and grant/loan combinations. The BTOP program will only offer grants.
Broadband is defined as "a terrestrial wireless or wireline connection that can deliver speeds of at least 768 Kbps downstream and 200 Kbps upstream." Some will argue this definition is woefully inadequate in today's broadband role. By defining it as such, technologies like satellite broadband and other broadband 'challenged' technologies appear to have made the cut.
Underserved for last mile projects is defined as "at least one of the following factors is met, though the presumption will be that more than one factor is present: 1) no more than 50 percent of the households in the proposed funded service area have access to facilities-based, terrestrial broadband service at greater than the minimum broadband transmission speed (set forth in the definition of broadband above); 2) no fixed or mobile broadband service provider advertises broadband transmission speeds of at least three megabits per second ("mbps") downstream in the proposed funded service area; or 3) the rate of broadband subscribership for the proposed funded service area is 40 percent of households or less."
Underserved for middle mile projects is defined as "if one interconnection point terminates in a proposed funded service area that qualifies as unserved or underserved for last mile projects."
Unserved is defined as a "proposed funded service area, composed of one or more contiguous census blocks, where at least 90 percent of households in the proposed funded service area lack access to facilities-based, terrestrial broadband service, either fixed or mobile, at the minimum broadband transmission speed (set forth in the definition of broadband above). A household has access to broadband service if the household can readily subscribe to that service upon request."
As it relates to network neutrality, all applicants (for either program), "must commit to the following Nondiscrimination and Interconnection Obligations: 1) adhere to the principles contained in the FCC's Internet Policy Statement (FCC 05-151, adopted August 5, 2005); 2) not favor any lawful Internet applications and content over others; 3) display any network management policies in a prominent location on the service provider's web page and provide notice to customers of changes to these policies (awardees must describe any business practices or technical mechanisms they employ, other than standard best efforts Internet delivery, to allocate capacity; differentiate among applications, providers, or sources; limit usage; and manage illegal or harmful content); 4) connect to the public Internet directly or indirectly, such that the project is not an entirely private closed network; and 5) offer interconnection, where technically feasible without exceeding current or reasonably anticipated capacity limitations, on reasonable rates and terms to be negotiated with requesting parties. This includes both the ability to connect to the public Internet and physical interconnection for the exchange of traffic. Applicants must disclose their proposed interconnection, nondiscrimination and network management practices with the application."
There is a two-step application process to gain funding. "In step one, the goal is to create a pool of viable and potentially fundable applications. Step two is to fully validate the submissions in step one and identify the most highly qualified applications."
Applicants for both programs will be required to submit a system design and project timeline, certified by a professional engineer, for any project requesting funds over $1 million.
For this NOFA, the BTOP program appropriates $1.4 billion, to be divided into three categories, including Broadband Infrastructure ($1.2 billion), Public Computer Centers ($50 million), and Sustainable Broadband Adoption ($150 million).
Under the BTOP program, states can exert significant influence, and may "provide a list and prioritization of recommended projects, along with an explanation of why the selected proposals meet the greatest needs of the state."
For this NOFA, the BIP program appropriates $2.4 billion, to be divided into two categories, including Last Mile Projects ($1.6 billion) and Middle Mile Projects ($800 million).
The BIP gives priority to projects that 1) give end users a choice of providers; 2) serve the highest proportion of rural residents that lack access to broadband service; 3) are projects of current or former RUS borrowers (Title II borrowers); and 4) are fully funded and ready to start once Recovery Act funding is received.
The requirements for subsequent NOFAs may differ from this NOFA to better achieve the agencies' priorities.
RUS and NTIA intend to announce the awards starting on or about November 7, 2009.
The feds established a new website, broadbandusa.com to act as a portal for these projects. The NOFA is 121 pages long, so there is obviously much more detail to analyze. Look for future discussion and analysis in the days and weeks to come.