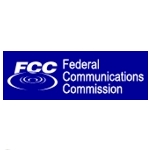 In a September 21 Blogland post, FCC Chairman Julius Genachowski lays out the reasons and rationale for his proposing two new 'Net Neutrality' principles.  The first states that broadband providers cannot discriminate against particular Internet content or applications.  The second states that they must be transparent about their network management practices. Genachowski also outlined these new initiatives in a recent speech sponsored by the Brookings Institution.
The new principles join the FCC's existing four net neutrality guidelines. These guidelines are evolving into actual policy, as the FCC intends to open a rulemaking process for net neutrality. As a part of the FCC's new move to web 2.0 transparency, they've launched a new website focused on the net neutrality debate, OpenInternet.gov.
Casting the federal telecommunications regulator in the role of 'smart cop,' Genachowski sees the new rules as steps along the path to 'future-proofing' the Internet while at same time preserving its original spirit of openness and innovation.
"We've already seen some clear examples of deviations from the Internet's historic openness.  We have witnessed certain broadband providers unilaterally block access to VoIP applications and implement technical measures that degrade the performance of peer-to-peer software distributing lawful content.  We have even seen one service provider deny users access to political content.
"The rise of serious challenges to the traditional operation of the Internet puts us at a crossroads.  We could see technology used to shut doors to entrepreneurs instead of opening them.  The spirit of innovation stifled.  A full and free flow of information compromised," the FCC chairman wrote in his Sept. 21 post.